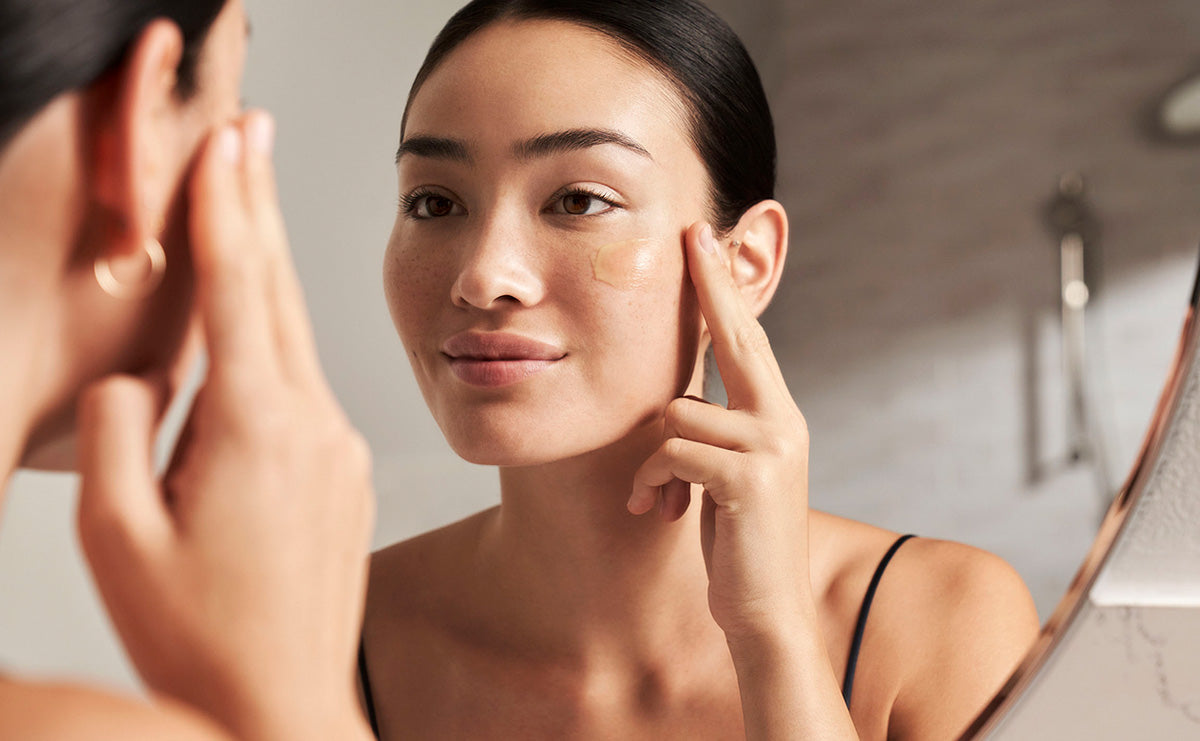 RescueMD > RescueMD Blog
Dr. Suzman's Top Tips for Taking Care Of Your Skin Pre-Op + Post-Op
So you're recovering from facial surgery or maybe you've got one scheduled in the near future and are looking for some tips to keep on hand before the big day. With so many appointments and to-dos pre-op, one of the last things you think of going into your surgery is probably your skincare routine. We sat down with RescueMD co-founder and board-certified plastic surgeon, Dr. Michael Suzman, FACS, to discuss some general best practices for skincare pre-op and post-op and common skincare concerns after popular procedures.
Q: If someone is booked for surgery, are there any skin care products or treatments they should avoid in the weeks leading up to surgery?
A: Although it may differ depending on your surgery and your doctor's recommendations, I generally recommend my patients to stop most over-the-counter products a week before surgery aside from very mild moisturizers.
Office aesthetic procedures like peels, microneedling, and lasers, can be done in the months and weeks leading up to surgery but I will certainly allow plenty of time for the skin to recover from the procedure prior to your surgery date. It's always a good idea to check in with your surgeon about any planned skincare treatments you have before your surgery. 
Many cosmetic skin treatments either over the counter or prescription, could cause skin irritation and could contribute to increased redness after surgery. These include retinoid, retinols, glycolic acid and other acid base products. This could even include vitamin C. Early after surgery these creams can make the skin more sensitive or more red. When to resume such treatments can vary tremendously based on the type of surgery and location of the surgery on your body. Again, having an open discussion and reporting this medication and cosmetic products to your doctor is essential.
In addition to considering your skincare before your surgery, it is crucial to let your doctor know about any medications (and supplements), either topical creams, oral or injectable medicines that might slow down healing, increase skin irritation, or increase the chance of infection. This includes many medicines designed to calm down the immune system such as treatments for arthritis, lupus, Crohn's disease, or severe rashes, or even Accutane (a common medication for cystic acne). Being on these medication's does not mean one cannot have surgery, but it is best to have an action plan about when to stop specific medication's around the time of surgery to balance healing with the underlying medical condition being treated.
Q: What are good skincare products and items to have on hand before surgery?
A: Always check with your surgeon well in advance of your surgery date for their comprehensive list of recommendations, however, you'll find my pre-op checklist I like to recommend to my facial surgery patients below.
A gentle, non-irritating cleanser is a must. I find that Cerave and Cetaphil are two mild, calming cleansers that are well tolerated and easily found at most drugstores. 
Have your scar cream on hand for when wound heals and stitches are taken out. RescueMD DNA Repair Complex fits in great to any pre-op and post-op routine because it's gentle, supports healthy skin renewal without harsh ingredients, and won't clog pores. 
Cotton rounds or sterile gauze will come in handy for cleansing face and skin with your gentle cleanser vs. a washcloth, direct shower stream, or hands. Use a gentle, light touch to clean your delicate skin and make sure to avoid getting stitches or cast wet unless otherwise advised by your surgeon. 
Make sure to check with your doctor for all prescription medications and/or OTC ointments that they recommend and have them on hand and in an easily accessible location prior to surgery. (If you're booked for rhinoplasty, ask your doctor for their recommended nasal rinse to use post-surgery, after any stitches and cast are removed.) 
For sun protection, I love a very mild zinc oxide SPF. I usually recommend my patients use EltaMD's formulas as I find they are usually very well tolerated, particularly the SPF 46, SPF 30, and UV Pure for surgical incisions.
I like to recommend wearing a UPF-rated hat as additional sun protection. When going outside, it's a good idea to use this additional layer of protection as skin is more vulnerable and susceptible to scars worsening after sun exposure. This is particularly helpful for rhinoplasty patients who cannot wear sunglasses for some time after surgery. 
Sleeping on your back and elevating your head after surgery is an absolute must. Make sure you set up your recovery space with plenty of pillows or bolsters to use at night to sleep or during the day at rest. Keeping the head elevated is important for recovery post facial surgery to reduce swelling, bruising and discomfort. If this elevated position feels unnatural, I recommend adding an additional bolster underneath your knees to improve your comfort and keep you in place and less likely to shift throughout the night.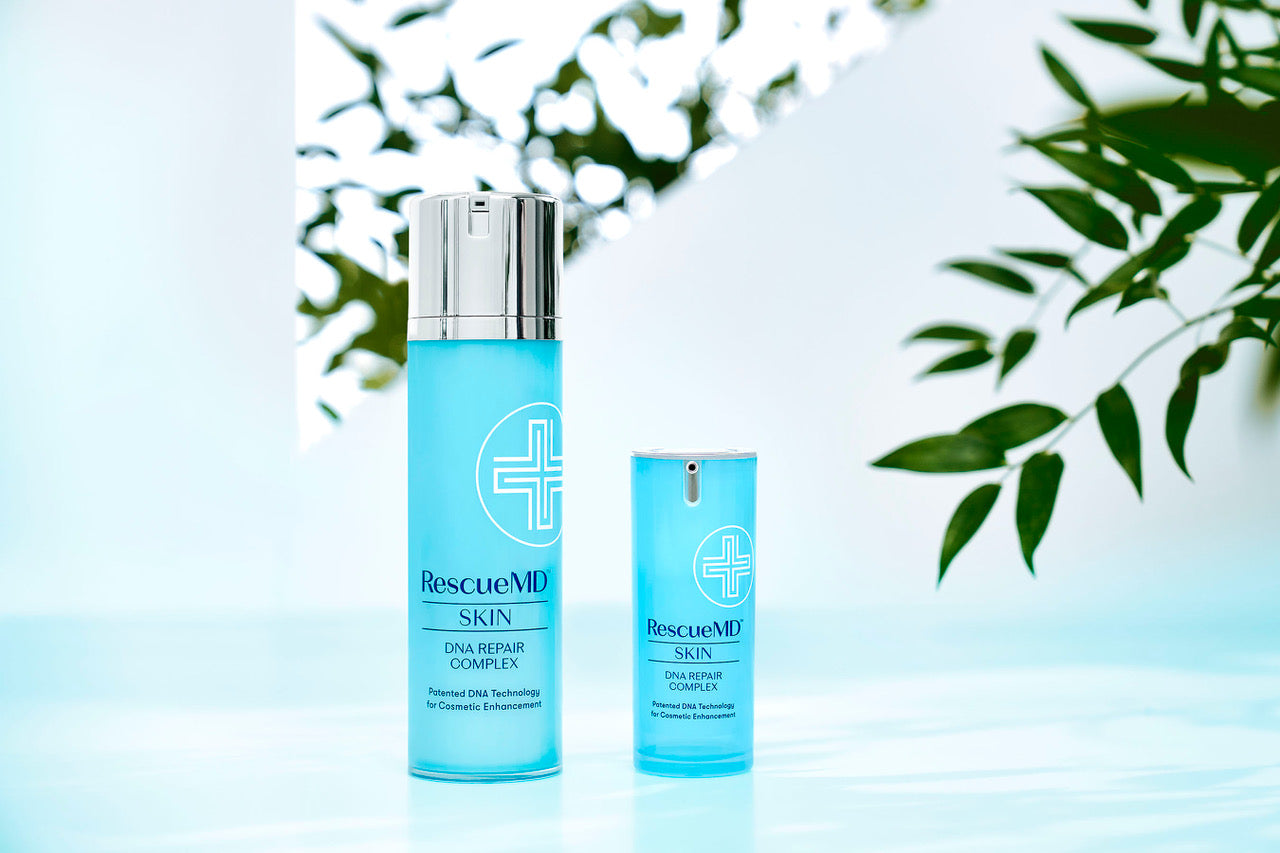 Q: What are some of your tips for caring for delicate skin immediately post-surgery and in the weeks following?
A: Each doctor has written preferences on the ideal products for use in the hours days and months after surgery. Certainly follow your doctor's instructions, but here are some of my top tips I share with my patients to promote healthy healing, and support a successful surgical outcome immediately after surgery and beyond. 
Immediately after surgery, I recommend my patients keep the skincare as simple as possible. The cleanser might be all you need, but if you have had any additional resurfacing procedures, keeping the skin well hydrated will promote healing and reduce redness. Calming and restoring the skin with RescueMD is an important part of the recovery process. Our DNA Repair Complex is really superior in this regard. My patients also find it helps reduce skin irritation, hydrates and nourishes the skin without causing breakouts. I recommend the use of our antioxidant based dimethicone and peptides scar gel with lapachol for at least 3 to 6 months after facial procedures to see the optimal skin health support.
I also recommend my patients avoid using any harsh chemical or physical exfoliants after surgery as to not further aggravate or inflame the skin. You may want to hold off on those heavy-duty products for a couple more weeks post surgery or until your doctor gives you the green light. There's a lot going on post-surgery and we like to give your skin a break and reduce any chance of increased irritation or inflammation. 
In addition to steering clear of strong skincare products, try not to wear makeup for the first couple of weeks after surgery, and don't wear makeup on open wounds and incisions that have not yet fully healed. 
Most patients undergoing any type of facial surgery may need to hold off on any skincare treatments like facials, lasers or peels in the weeks or months following your surgery. Always ask your surgeon for clearance and recommendations based on your specific case. 
For most of my patients undergoing facial plastic surgery procedures, we focus on skin health and swelling and bruising reduction early on, then skin health and scar health over the coming weeks to months.
For cold therapy to reduce swelling in the weeks after your surgery, we love using a half a cup of frozen blueberries or peas in a small Ziploc bag. I find that is the ideal amount to cover the lower eyelid or cheek region on both sides, while avoiding pressure on the nose (keeping the bag empty at that portion). Use a thin piece of cloth or paper towel around the bag in order to protect the skin. 
It may go without saying, but don't touch or rub your skin on or around the incision area to avoid irritation, further inflammation and pulling at the stitches, or compromising your surgical results.
Q: Do you have any other tips to promote health and optimal healing post-surgery?
A: Aside from skincare and wound care, always follow all of your surgeon's instructions for other activities: take it easy, get lots of rest, drink plenty of water, wear compression garments as directed by your surgeon (if applicable), and avoid exercise, heavy lifting or straining until your surgeon clears you. 
I'm also a big advocate of promoting healing from the inside with a healthy anti-inflammatory, antioxidant-based diet. Just after surgery, I like to recommend smoothies with a nut milk base with low sugar, Vega or Athletic Greens, along with fresh berries and greens and nuts, can support optimal healing. High inflammatory foods are to be avoided completely to reduce swelling and promote healing. This will include deep fried foods, high salt, high refined sugar, high dairy — it's important to resist the temptation to go to these comfort foods after surgery.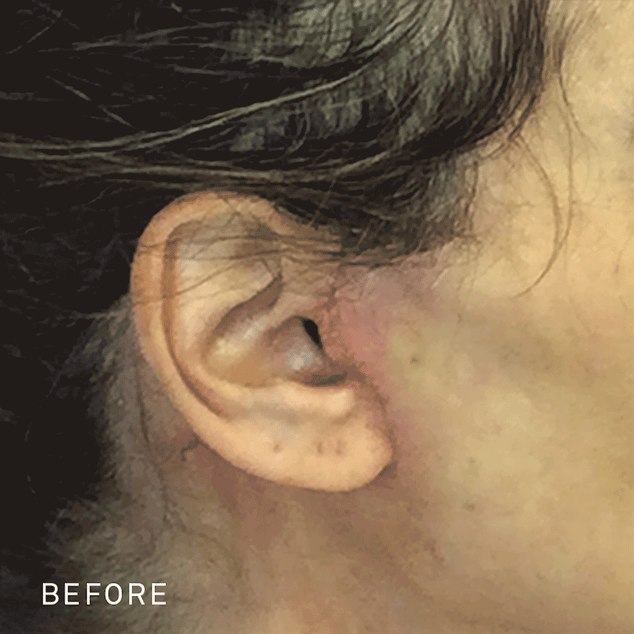 Patient of Dr. Suzman using RescueMD to treat facelift scar. 
Q: Are there any common skin concerns that may pop up after popular surgeries that you see commonly with your patients?
A: In my 18+ years as a plastic surgeon, the #1 question my patients ask me is, "how can I prevent scarring?" My patients' daily challenge of what product to use on their damaged skin became my mission.
RescueMD was born from my drive to create the most complete science driven serum to provide real results and improve the appearance of visible skin damage.
I recommend all of my patients use RescueMD — it's super gentle, non comedogenic formula is suitable for all types of scarring, and is even safe to use around the eyes. Just be sure that the stitches are removed, the wound is not open, and you're given the clear by your surgeon before using your scar cream. You'll love using RescueMD during your recovery period and long after in your everyday skincare routine to promote healthy-looking, nourished skin.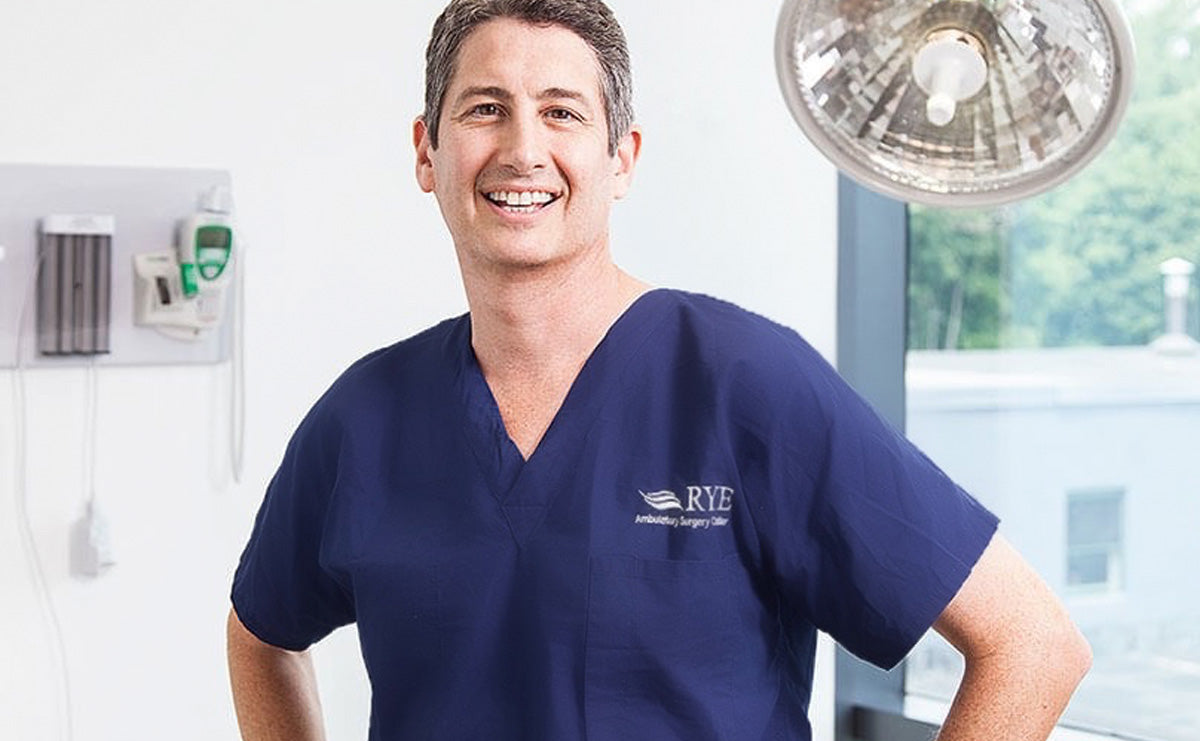 About Dr. Suzman
Dr. Michael Suzman, FACS, is the director of plastic surgery at the WESTMED Plastic Surgery Group in Westchester County, NY as well as Chief of Plastic Surgery at The White Plains Hospital. He is a Diplomate of the American Board of Plastic Surgeons, and member of the American Society of Plastic Surgeons and The Aesthetics Society, the world' s leading organization for Aesthetic Plastic Surgery. As one of the region's most well-known plastic surgeons, Dr. Suzman specializes in rhinoplasty, facial plastic surgery and reconstructive breast surgery. Dr. Suzman and his team are dedicated to providing patients with the highest caliber of care. Dr. Suzman has also been named one of the "Top Doctors" by New York Magazine, New Beauty, Westchester Magazine and US News and World Report. He was even featured on the cover of Westchester Magazines Top Doctor's edition.
Follow Dr. Suzman on Instagram and visit his website to learn more.