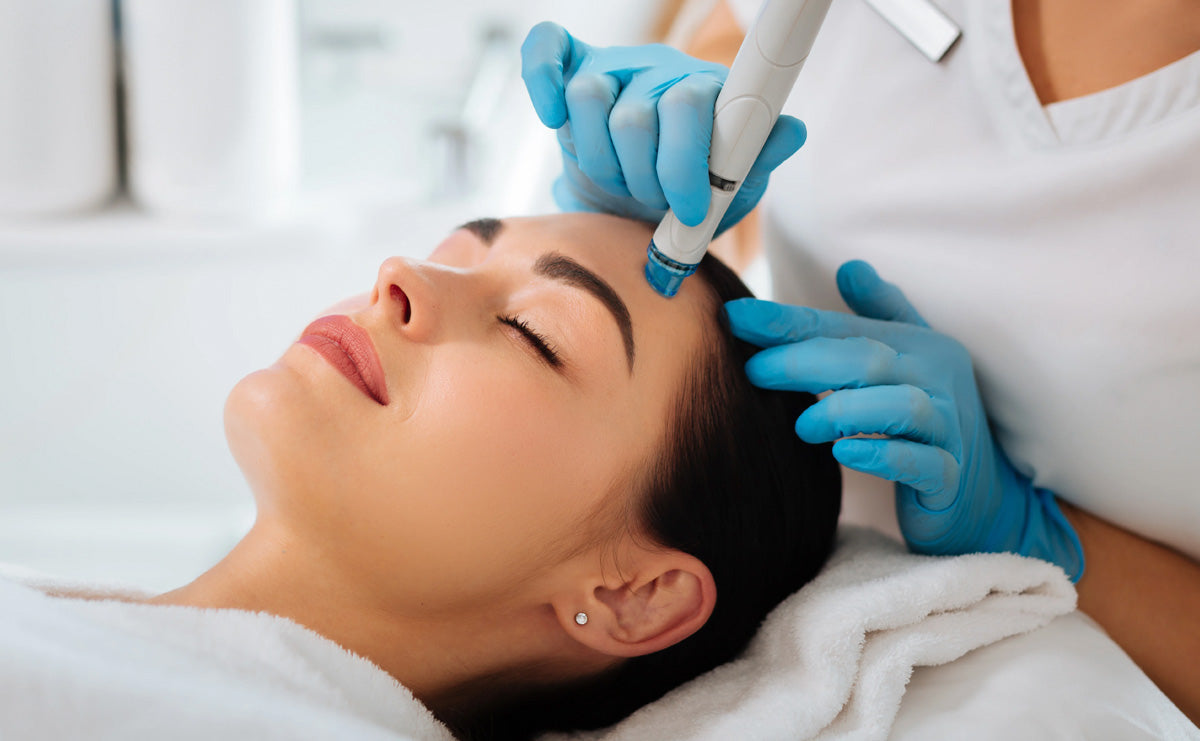 RescueMD > RescueMD Blog
Esthetician's Top Tips To Get Your Skin Prepped + Ready For Fall
It's been a long, hot summer and fall is right around the corner. Unless you've stayed inside and completely out of the sun and heat this summer, you've probably experienced some common skin concerns like breakouts, oily skin, hyperpigmentation, or dark spots from UV damage at one point or another. We talked to top estheticians about their favorite treatments to ready the skin for fall and summer-to-fall skincare do's and don'ts. 
Unpredictable weather and changes in heat and humidity can do a number on your skin. If your skin needs a little boost or reset, consider paying your esthetician or dermatology office a visit for a refresh. What are some top esthetician's favorite treatments for summer-to-fall skin? Keren Clark, licensed esthetician and owner of Savvy Chic Beauty in Lady Lake, FL, shares some of her universal favorites suitable for most skin types: 
For late summer/early fall I recommend Hydrafacial treatments or clarifying facials that include an oxygen based or a non acidic enzyme for gentle exfoliation
Karen Clark
Licensed Esthetician
For a light resurfacing with no downtime and instant (and gratifying) results to refresh the skin, Rosie Petrillo, licensed esthetician and owner of Âme Skin Studio in Norwalk, CT, recommends dermaplaning and microdermabrasion: 
Dermaplaning can be used as a mild alternative for a Chemical Peel. This treatment physically exfoliates the skin's surface, removing the topmost layer of dead skin along with fine, vellus hair to promote smoother skin. Microdermabrasion treatment also stimulates cell renewal and draws out impurities from within your pores. Removing the outer layer of dead skin and leaving the skin smooth and brighter.
Rosie Petrillo
Licensed Esthetician
Do you have specific skin concerns that were exacerbated by the sun or heat? Rosie and Keren also share that microneedling is also a fantastic treatment to help clear up skin damage accrued over the summer. Rosie recommends microneedling to her acne prone clients who are looking to lighten up scarring and address texture in addition to her clients whose primary concerns are dark spots and sun damage. Rosie elaborates:
Microneedling, or collagen induction therapy, is by far my favorite procedure to help those who are dealing with troublesome scars, dark spots, and discoloration caused by acne. Microneedling also does a tremendous job of lightning and reversing hyperpigmentation and sun damage.
Rosie Petrillo
Licensed Esthetician
It's no surprise that microneedling is one of Rosie and Keren's (and Team RescueMD's) favorite ways to tackle all different types of skin concerns. Just make sure to leave it to the pros (more on that later). 
In addition to microneedling for acne scars or blemish concerns, Keren also recommends her clients try chemical peels, herbal peels ("a natural alternative to microneedling"), a Nano Infusion Facial to boost hydration, and DMK Enzyme Therapy, which is one of her favorite treatments at Savvy Chic Beauty, and also helps to revitalize dull skin. 
To target UV damage, Keren loves microneedling, peels and a Hydrafacial with brightening boosters (popular add-ons available during treatment selected for the client's skin type and concern):
"For clients with pigmentation concerns, I love a Hydrafacial with the Brightalive Booster." 
Keren Clark
Licensed Esthetician
Is your skin looking a bit dull and you want to address uneven skin tone and texture? You might consider a peel. Rosie shares:
"Enzyme and chemical peels are great for those dealing with skin conditions like discoloration, uneven skin tone and texture and signs of sun damage." 
Rosie Petrillo
Licensed Esthetician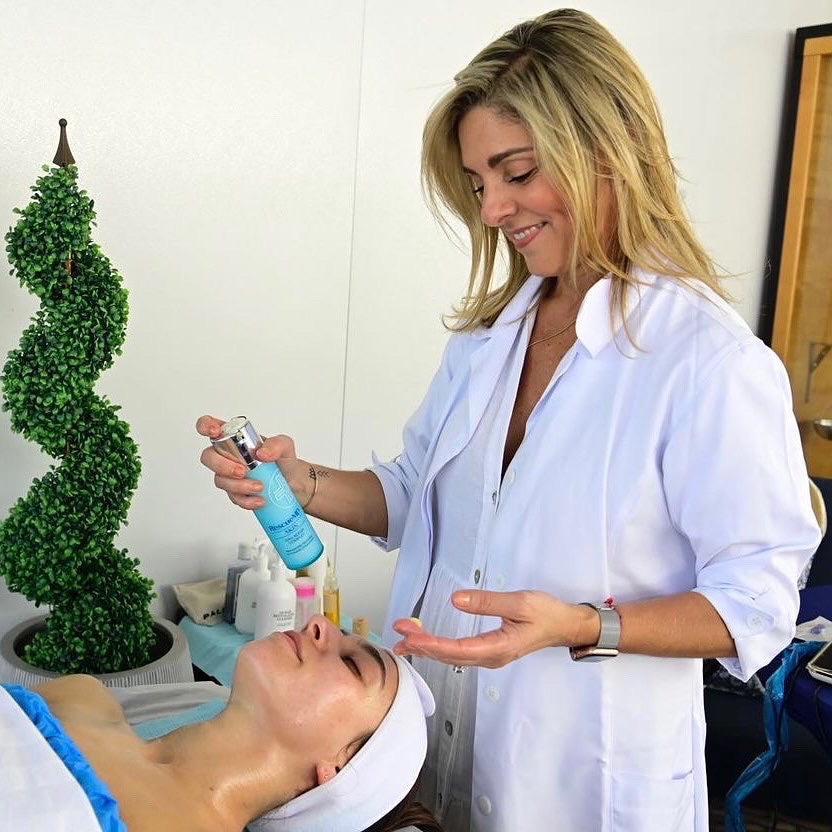 Do Think Twice Before A Chemical Peel, Laser or Light Treatment
Can you truly commit to staying out of the sun and extreme heat in the weeks following your procedure? Does your skin have a tan right now? These are some questions Rosie Petrillo urges individuals to consider before booking their appointments in late summer and early fall while the sun is still strong and the UV index is high. If you don't follow proper protocol after these resurfacing treatments, you may end up with complications and unwanted outcomes. Rosie Petrillo, LE, states:
There are a number of procedures that should still be avoided during this time. For example, chemical peels, fractional laser or pulsed light on tanned skin. These treatments really sensitize the skin and can end up promoting hyperpigmentation or causing burns.
Rosie Petrillo
Licensed Esthetician
On the other hand, if you are extremely diligent in your post-care and are able to avoid the sun and heating of the skin, Keren Clark, LE, suggests that you can proceed with caution: 
I wouldn't hold off on laser/light treatments. If the clients understand and agree to commit to the post care then they shouldn't have a problem getting this treatment done.
Karen Clark
Licensed Esthetician
Talk to your esthetician or dermatologist about your concerns, goals, unavoidable events in the near future, and lifestyle. They will do their best to set you up with a safe treatment plan with your goals in mind, and minimize any associated risk of potential complications that may arise from your current lifestyle or constraints.
Do Protect Your Skin-Vestment
DNA Repair Complex is more and more my go to during and after most of my treatments. Packed with peptides, anti-inflammatory and antioxidants, RescueMD helps to soothe, reduce redness, and support the skin's moisture barrier while defending against future damage.
Rosie Petrillo
Licensed Esthetician
In-office therapies and treatments can leave your skin in a sensitive, vulnerable state. Both Rosie and Keren love RescueMD DNA Repair Complex to help protect your skin post-procedure and maximize and maintain results in-between treatments.
RescueMD helps the fresh healthy skin that is revealed to have the healing benefits that keep the new skin cells thriving in a healthy setting. I like incorporating RescueMD in my clients regimen so that it can help to repair and improve any damaged skin cells from their youth, but to also maintain the integrity of the skin cells after an advanced treatment is done that's meant to speed up the cellular turnover.
Keren Clark
Licensed Esthetician
Don't Forget Your SPF
In the words of licensed esthetician, Keren Clark, "Do not ditch the SPF!" A common misconception that some skincare novices might have is that you can ditch the sunscreen when the temperature drops. This is a big 'no-no' across the board and the one product that every qualified esthetician and dermatologist advocates for year round. 
Rain or shine NEVER skip SPF! It will not only protect your skin from future UV damage, but also to prevent premature aging.
Rosie Petrillo
Licensed Esthetician
If you want healthy skin (on the inside and outside), SPF is a must to prevent photo damage, aging and most importantly, skin cancers. 
Vanities aside, SPF and safe-sun practices are crucial in preventing the development of skin cancer. According to the World Health Organization, 1 in every 3 cancers diagnosed is a skin cancer and additionally, according to the Skin Cancer Foundation Statistics, 1 in every 5 Americans will develop a type of skin cancer in their lifetime. 
If you need help finding an SPF, ask your dermatologist or esthetician for recommendations tailored to your skin type. There are so many different options available for all skin types, tones, concerns, and budgets.
Don't Attempt At Home
I don't recommend at-home treatments such as microneedling, peels or aggressive extractions.
Karen Clark
Licensed Esthetician
Looking for an at-home quick fix to refresh and prep your skin for fall? You may want to think twice before clicking the "buy" on that hot new tool or product you saw on TikTok or Instagram. Complications may arise when individuals attempt to perform their own extractions or at-home skin treatments like heavy duty peels, microneedling or dermaplaning and can lead to worsening of the skin condition that you intended to treat, scarring, pigmentation and even infection. For these treatments, it's best to leave it to the pros.  
Please stay away from those Tiktok trends and remedies that can cause more harm to your skin than good. At home microneedling is a no-no! The wrong technique can easily cause micro-tears in the skin, leading to scarring and hyperpigmentation. Leave it to the professionals!
Rosie Petrillo
Licensed Esthetician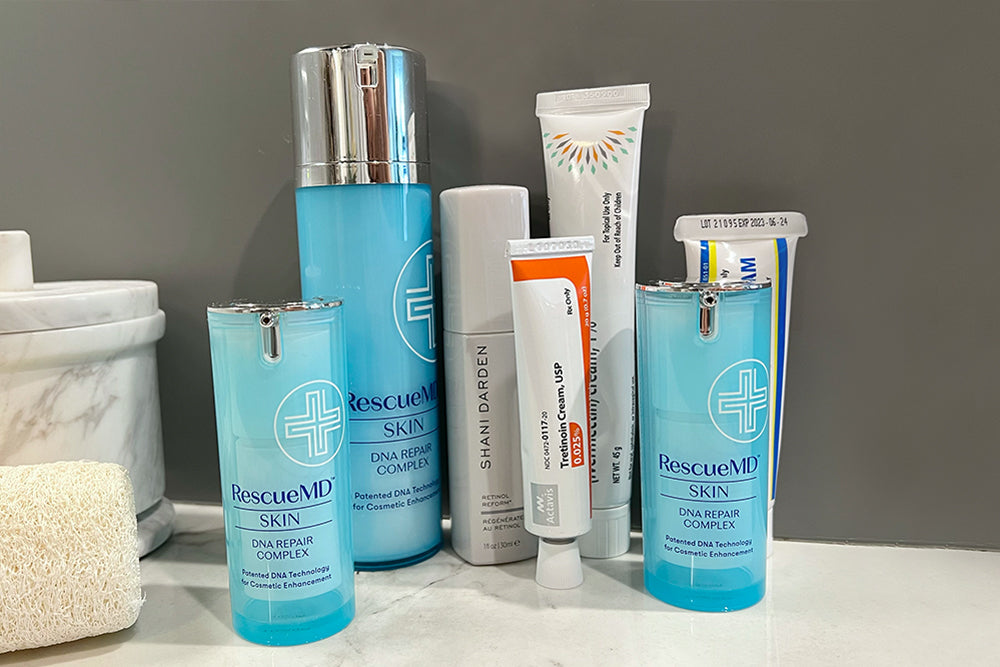 Do Tailor Your Skincare To The Season
As the weather and humidity levels change, your skin needs may change with it. Rosie says it best:
With the change of season comes a change in skin care! The further into autumn we get, the colder and drier the air gets. All the sticky humidity of summer is gone, and we're left with dry, flaky skin. So leave those light summer creams behind and use a heavier, rich, nourishing moisturizer! Bring back that soft baby skin with ceramides, the super healthy essential fatty acids.
Rosie Petrillo
Licensed Esthetician
And who doesn't want baby soft skin? 
While you'll want to up your moisturizer game, both Keren and Rosie recommend decreasing the use of exfoliants. Why limit the use of exfoliants? "Since there's no humidity the skin will have less natural oils," says Keren, leaving your skin more susceptible to over-exfoliation and ensuing skin irritation and barrier damage that comes along with it. 
While retinoids are nighttime skincare staples to repair skin damage and promote collagen production, skin-savvy esthetician's caution against using certain active ingredients at the same time. Rosie elaborates: 
Retinoids are my favorite as they work by increasing the rate of skin cell turnover — but don't mix your retinoid or retinol product with vitamin C, benzoyl peroxide, and AHA/BHA etc. Using too many exfoliating products together is going to leave your skin irritated, inflamed, flaky and sensitive.
Rosie Petrillo
Licensed Esthetician
If you're adjusting to a new retinoid and retinol product in your routine, your dermatologist or esthetician may have recommended sandwiching the product with a hydrator. RescueMD is a great product to "sandwich" with your retinoid to help reduce irritation, inflammation and redness and support skin health. More on that here.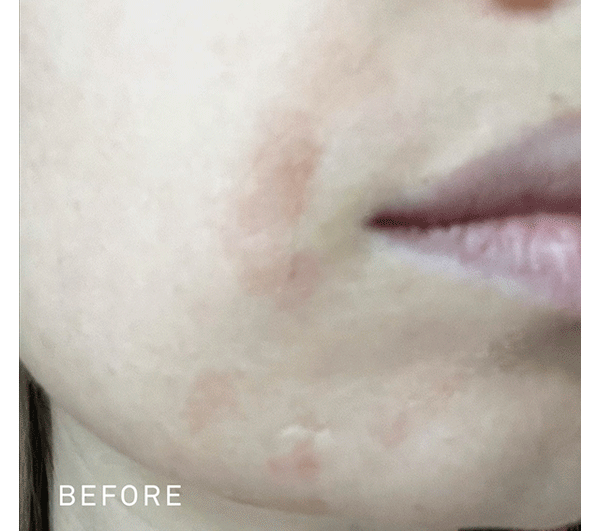 Customer submitted before and after using RescueMD to treat retinA irritation. 
Do you have any more questions about your summer-to-fall skincare do's and don'ts? Connect with us on IG or let us know in the comments! 
Looking to connect with Keren and Rosie? Check out their Instagram and websites below for more information. 
Keren Clark, Licensed Esthetician and owner of Savvy Chic Studio in Lady Lake, FL. 
Rosie Petrillo, Licensed Esthetician and owner of Âme Skin Studio in Norwalk, CT.