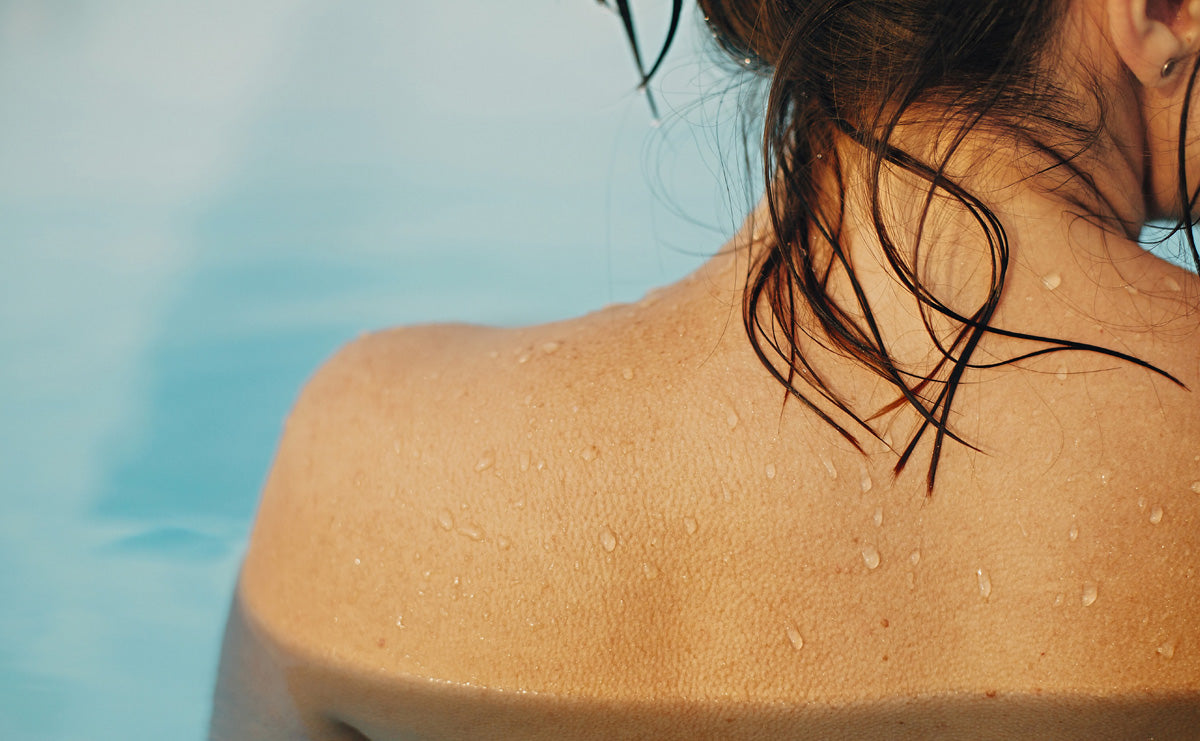 RescueMD > RescueMD Blog
Treating Sunburn, UV Damage, Acne + More Summer Skin Concerns With RescueMD
How is your skin feeling so far this summer? You may be dealing with uncomfortable sunburns, oily skin, breakouts and dark spots from sun damage. We're answering some of your top questions about summer skin concerns and how RescueMD can be used to help remedy them. 
Q: I forgot to reapply my sunscreen and ended up with a red, uncomfortable sunburn. Can RescueMD help alleviate the redness and treat sun damage?
A: Sunburns can happen to the best of us. Whether you forgot to apply or reapply, RescueMD can help soothe skin, reduce visible inflammation and redness after a day in the sun. 
In addition to our signature blend of antioxidants and soothing botanicals, our DNA Repair Complex's anti-inflammatory formula includes our patented lapachol which targets skin damage at the DNA level.
When external stressors like harmful UV rays damage healthy skin DNA, the body triggers the DNA replication process by sending signals to certain proteins. At times these proteins work quickly to replicate DNA — too quickly, often making mistakes, which manifest as visible skin damage.
Our proprietary lapachol decelerates and supports the skin DNA natural healing process, resulting in a reduction in inflammation, redness, and hyperpigmentation. 
Lapachol also has antioxidant properties. Antioxidant properties are particularly key to treating skin damage (including UV damage) naturally — antioxidants fight back against free radicals, one of the leading causes of skin damage. Lapachol's multifaceted benefits make it a powerful weapon in your arsenal against skin damage. Protect your skin from further damage with twice daily application of RescueMD and SPF and of course, lots of shade!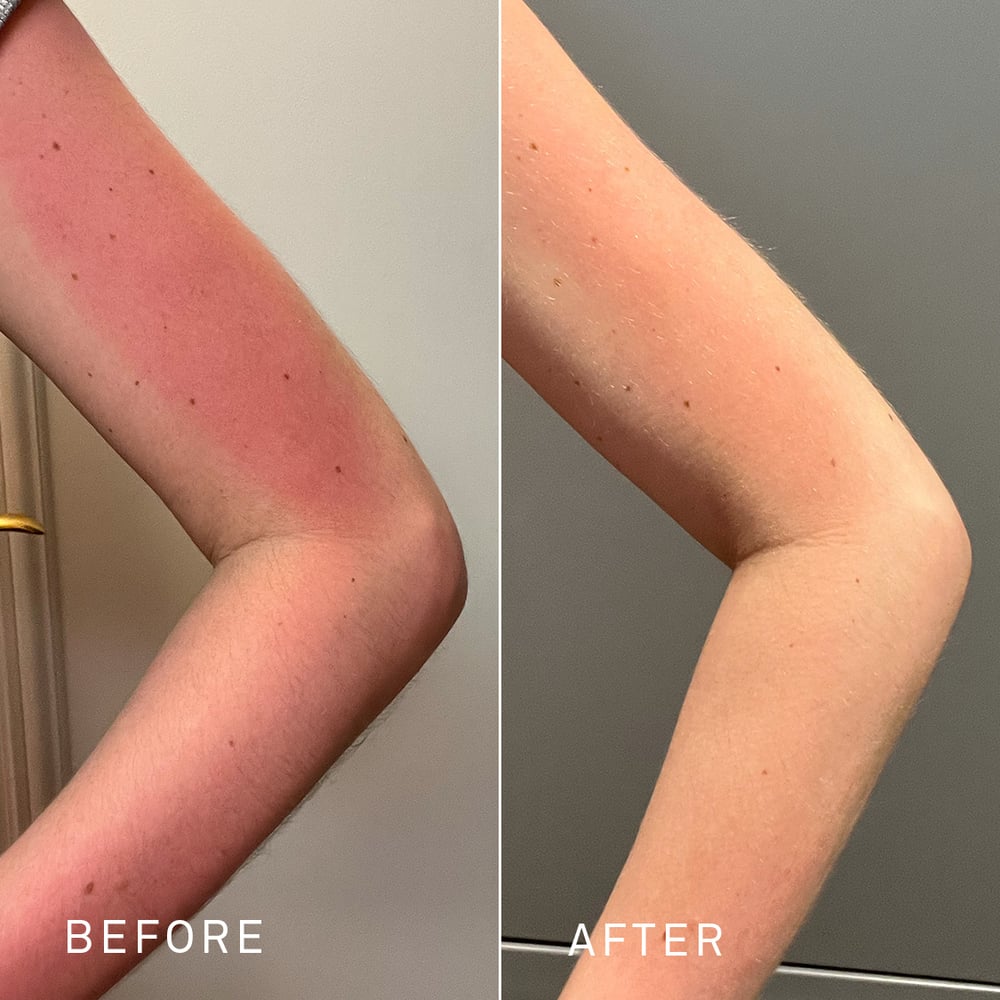 *RescueMD customer submitted photos taken 10 hours apart
Q: I've been wearing my SPF and staying out of the sun, but I still have some dark spots and patches of hyperpigmentation from previous years of unprotected fun in the sun and tanning. Can RescueMD treat older sun damage?
A: Yes, RescueMD can help treat older skin damage including hyperpigmentation. Over time, our patented lapachol in our DNA Repair Complex helps even the skin by encouraging more natural skin to emerge. 
However, the older the damage is, the longer it generally takes to treat with just topicals alone. Dr. Suzman recommends using effective skincare products in your regimen including a retinoid, DNA Repair Complex and SPF, in addition to in-office treatments including lasers, peels or microneedling to tackle old pigmentation if you're looking for faster results.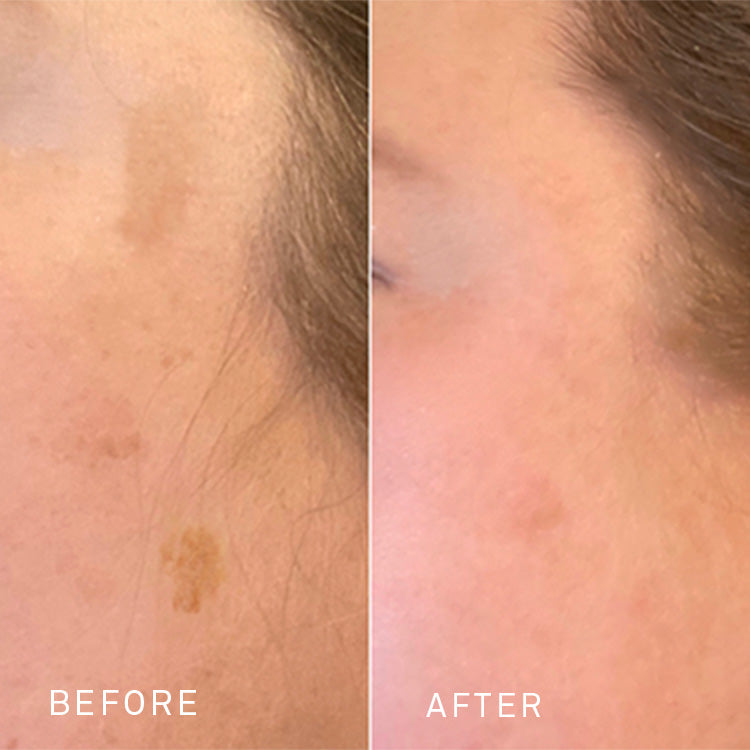 *RescueMD customer submitted photos taken 4 months apart
Q: My skin gets really oily in hot weather and I'm tempted to skip a moisturizer. Is this OK?
A: This is a common concern that many have during the warm summer months. However, for balanced, well-nourished skin, it's important that you provide your skin with hydration, even if you have oily/blemish-prone skin. 
Why is this so important? A lack of hydration can actually trigger your sebaceous glands to produce more oil to compensate, leading to more acne breakouts.
If you have oily or blemish-prone skin, using a light hydrating serum like our multi-benefit DNA Repair Complex might provide enough hydration for you without needing to add another moisturizer on top. Our formula won't clog pores and provides gentle hydration for balanced, comfortable skin. 
If you have normal or dry skin, you can also use RescueMD for added hydration and comfort, followed by a moisturizer. During the warmer months, you may also want to trade out your heavy creams in exchange for a lighter, water-based formula, as heavier creams can clog pores.
Q: My skin has been congested and breaking out because of a buildup of sweat, makeup and sunscreen. Will ResueMD help clear up my current acne breakout and prevent acne scars?
A: RescueMD DNA Repair Complex's non-comedogenic formula can help reduce the redness and inflammation you're experiencing from your current acne breakout. Our serum is super gentle and non-comedogenic, meaning it's formulated with ingredients that won't clog pores. 
In addition to helping balance and calm the skin, our DNA Repair Complex will also help to prevent post-inflammatory erythema or hyperpigmentation, and scarring. 
If you are experiencing chronic breakouts and congested skin, make sure that you are double cleansing and use an oil-based cleanser or micellar water as the first step in your skincare routine. It's crucial to properly cleanse in order to avoid breakouts, especially in the heat of the summer.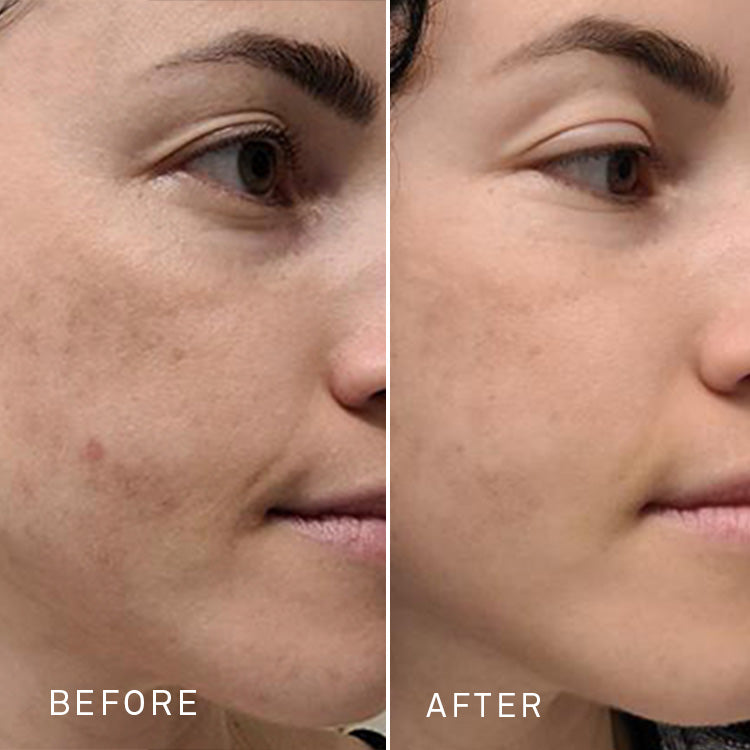 *RescueMD customer submitted photos taken 14 days apart
Q: I spent some time in the sun and noticed that some of my old scars are becoming more pronounced. Can RescueMD help make my scars less noticeable, even if they are older?
A: Unfortunately, spending prolonged time in the sun without shade or protective clothing can leave you at risk for your skin damage (ie. scars, dark spots, wrinkles) to become more noticeable. Protecting your skin from the sun is the most important thing you can do if you are concerned about scarring, whether your scars are old or new.
Older scars (1 year+) and scars with raised or depressed texture can be more difficult to treat, but all is not lost! RescueMD is a great topical solution to treat both old scars and new scars. In addition to SPF and sun protective clothing, using RescueMD twice daily AM & PM can help fade old scars with our powerful, patented lapachol and smoothing dimethicone. 
Along with proper sun-care and consistent, long-term application of DNA Repair Complex, Dr. Suzman recommends his patients with severe or old scarring consider professional resurfacing treatments (like peels, microdermabrasion, or microneedling). Coupled together, Dr. Suzman has seen his patients make significant progress in improving their scars.
Q: I just got waxed and my skin is so inflamed and red! Can RescueMD help calm skin post-waxing?
A: DNA Repair Complex's anti-inflammatory formula contains a super soothing blend of antioxidants and lapachol that help calm the skin and reduce any post-inflammatory hyperpigmentation on both the face and the body. 
Philadelphia-based esthetician, waxing specialist, and RescueMD stockist, Melissa Jannes recommends RescueMD to soothe the skin post-waxing and reduce post-inflammatory hyperpigmentation. Melissa shares more tips on how to take care of your freshly waxed skin and avoid complications:
"Lubricating daily with an oil helps keep hair pliable, leading to less breakage. Avoid products with perfumes and dyes, which can cause dermatitis, especially on freshly waxed areas. Exfoliating 3 times a week with a gentle AHA cleanser. Not exfoliating regularly can lead to a buildup of dead skin, not allowing new growth to surface properly. This can then lead to hyperpigmentation and/or inflammation of the follicle.
I recommend DNA Repair Complex to my clients looking to lighten areas on the bikini line due to tight clothing, skin rubbing/chafing on the inner thighs, and pigment caused by inflamed ingrown hair."
Q: Ouch! I have a huge bug bite and my constant itching has now left an angry red welt. Can I use RescueMD to prevent scarring and soothe inflammation?
A: First things first! Keep your hands off and make sure you don't continue to itch or pick at your skin. As tempting as it is to satisfy the itch, it will only worsen the scar and potentially create an open wound and put you at risk for further scarring and infection. 
As long as there is not an open wound, RescueMD is safe to use on your insect bites to help reduce inflammation, and redness and soothe the skin. Our patented lapachol will help to minimize discoloration and scarring.