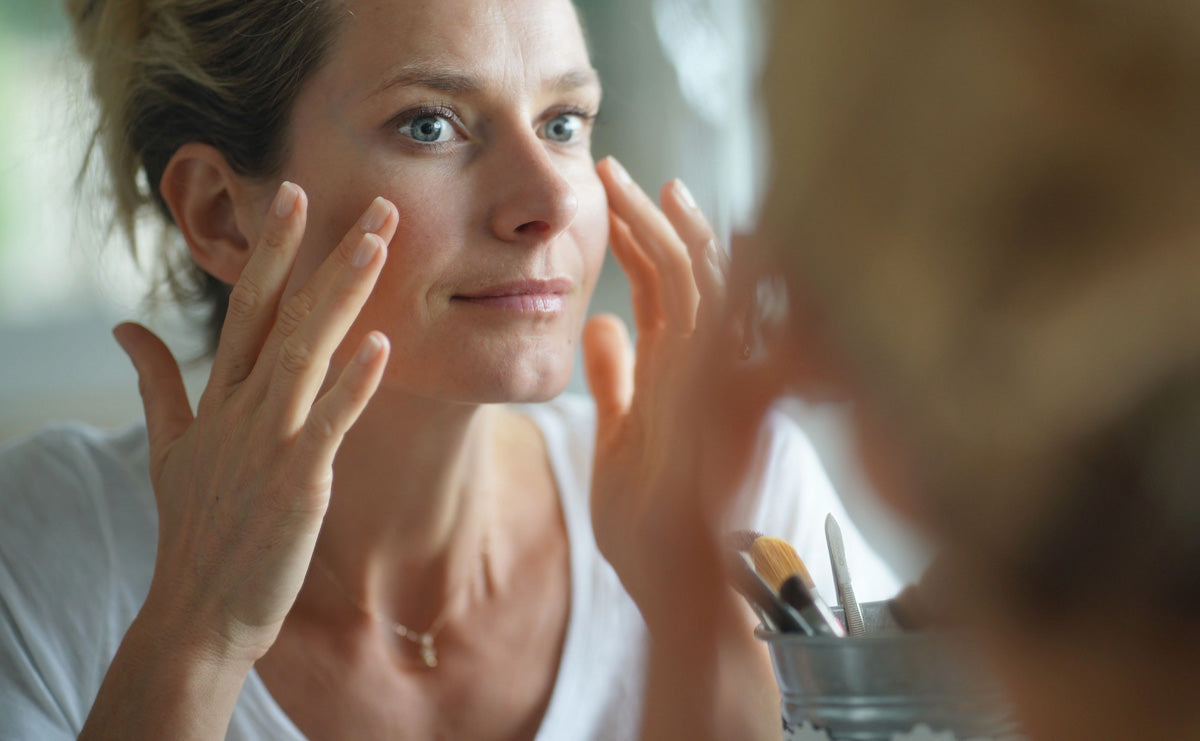 RescueMD > RescueMD Blog
Your Top Skin Maintenance Questions Answered: "I Faded My Scar With RescueMD - Should I Keep Using It?"
Q: My scar looks a lot better! Should I keep using RescueMD? Will it keep improving?
A: So you've seen noticeable improvement with your scar or skin damage since adding RescueMD to your regimen — congratulations! Continued use of RescueMD will allow for more improvement in the treated area and help to protect the skin from further damage. Our DNA Repair Complex is formulated with dimethicone that helps to protect the skin from the elements and keep it hydrated, reducing stress on the skin, and helping to maintain a healthy appearance.
Q: I don't really have major skin or scarring concerns at the moment. Is RescueMD right for me?
A: If you are looking to support and maintain healthy-looking skin, there is a place for RescueMD in your routine. Not only is it a powerful treatment to target skin damage like scars, cuts, and burns, but it also provides anti-aging benefits and helps to support supple and youthful-looking skin. 
Every day, our skin is aging from exposure to environmental aggressors and natural biological processes that affect the skin on the cellular level. While we might not see visible signs of aging today, over time the daily effects of external aggressors and biological processes may manifest as dark spots, wrinkles, and sagging skin later down the road. 
The smart skincare practices you adopt today can support your skin tomorrow (and many years down the road). In addition to safe sun practices (plenty of SPF and shade!) and a healthy diet, incorporating science-backed products into your skincare routine can help to maintain your skin and prevent further damage from occurring.
DNA Repair Complex also contains peptides which are the building blocks of collagen, part of the skin's structural support system. Over time, our collagen depletes, resulting in sagging skin, fine lines, and wrinkles. Our bespoke blend of collaxyl peptides helps trigger new collagen production, counteracting signs of aging for skin that looks firmer, smoother, and more youthful.
In a clinical study, the peptides in RescueMD DNA Repair Complex were shown to:
Increase collagen synthesis by up to 117%
Reduce the "footprint" of deep wrinkles by 68%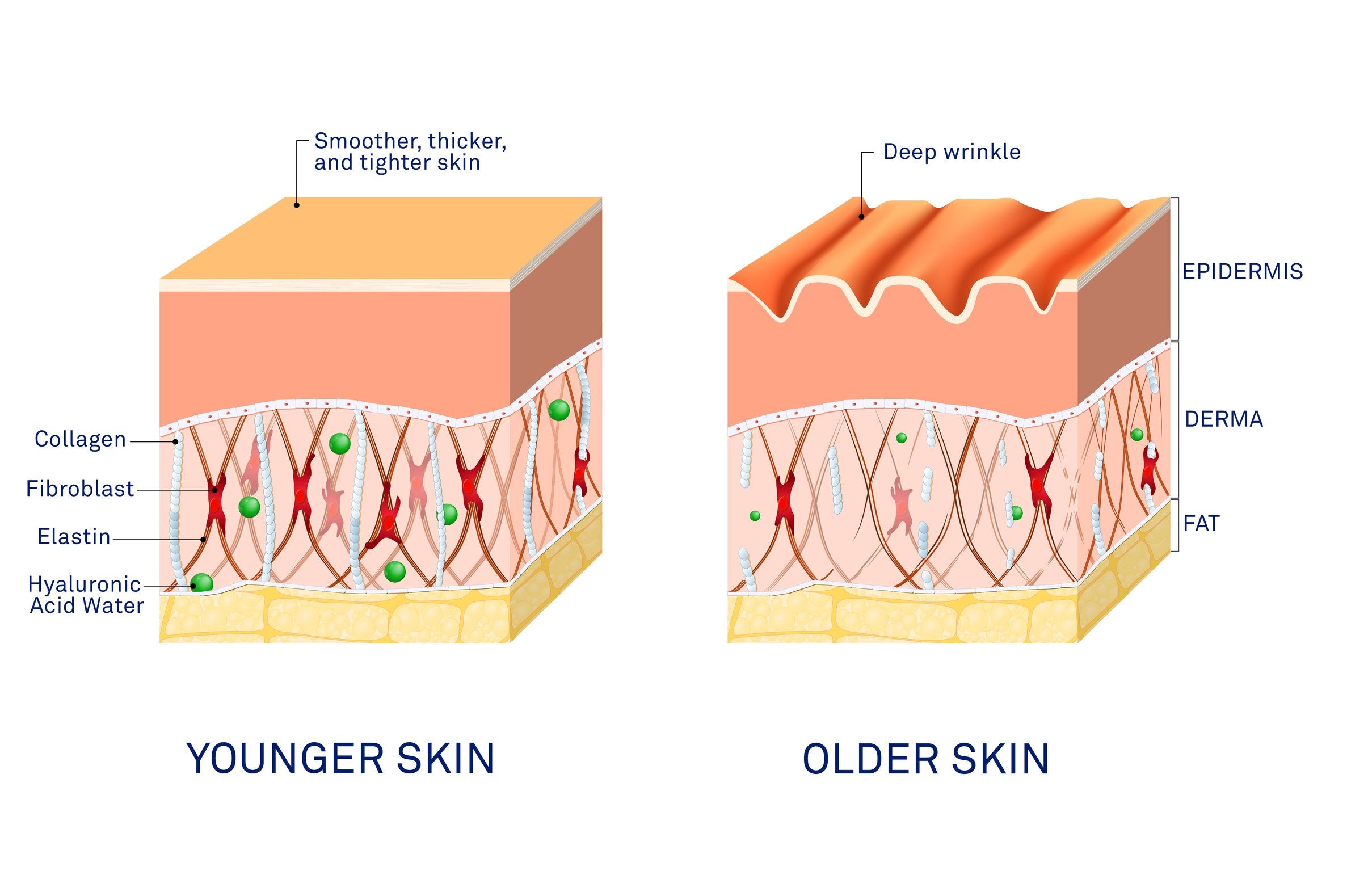 DNA Repair Complex contains key ingredients that reduce inflammation and strengthen the skin's natural defenses and protect against free radicals and environmental aggressors — this hand-selected blend includes Vitamins E and B-5, along with extracts from Black Currant, Sunflower, Rosemary, and Rosehip.
Another key benefit of DNA Repair Complex are its gentle moisturizers that help support a healthy skin barrier. Why is your skin barrier important? Your skin barrier protects against external aggressors that can disrupt skin health, in addition to keeping your skin and body hydrated and healthy. In short, it helps keep the 'bad stuff' out and the 'good stuff' in. Some of the most common barrier disrupters include the sun, allergens, and even some resurfacing skincare products or treatments. 
While many times damage to the skin barrier is unintentionally self-induced by one's skincare routine (think overdoing the exfoliation with one too many active ingredients or skincare treatments), a lot of times, environmental factors like weather, sun exposure, and allergens play a role in barrier health. 
RescueMD helps repair and protect your skin barrier against future damage with hydrating and nourishing allantoin, dimethicone, and glycerin. 
Q: Do I get better results from using RescueMD both in the morning and night?
A: Yes! Consistent and twice-daily application of RescueMD will help you get the best results. Simply smooth it on to clean, dry skin.
AM: In the morning, you can follow your application of DNA Repair Complex with the rest of your skincare and/or makeup routine. Don't forget to apply SPF before going outside!

PM: When applying DNA Repair Complex in the evening, feel free to layer heavier serums and moisturizers on top or as needed.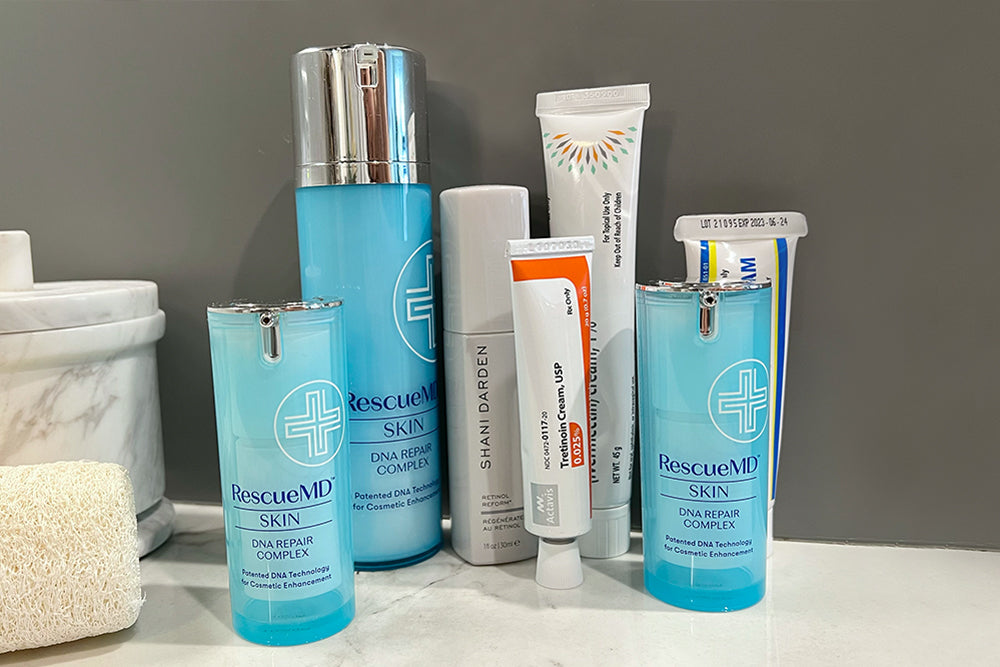 Q: Can I use RescueMD DNA Repair Complex in conjunction with my prescription skincare treatments?
A: Yes! Many RescueMD customers choose to apply DNA Repair Complex after prescription products like tretinoin and RetinA to help reduce sensitivity, irritation, and inflammation. We recommend applying your prescription topicals first (or as directed by your prescribing doctor) and then follow with DNA Repair Complex. 
If you're adjusting to your retinoids or experiencing irritation, your prescriber may have suggested trying the 'sandwich' method. What is the 'sandwich' method? It simply refers to applying a gentle moisturizer on clean skin (the first piece of bread), followed by a pea-sized amount of retinoid (the filling), and topped off with one last layer of your moisturizer (the final piece of bread) — and just like that... there's your retinoid sandwich! DNA Repair Complex is a great product to 'sandwich' your retinoids with as it provides soothing, gentle hydration to help protect skin and and calm inflammation.
While RescueMD has helped many of our customers treat irritation from retinoids and have had success sandwiching their retinoids with RescueMD, keep in mind that every person's skin is different and has different needs. We always recommend consulting your dermatologist or medical professional before including RescueMD with the use of your prescription protocol.