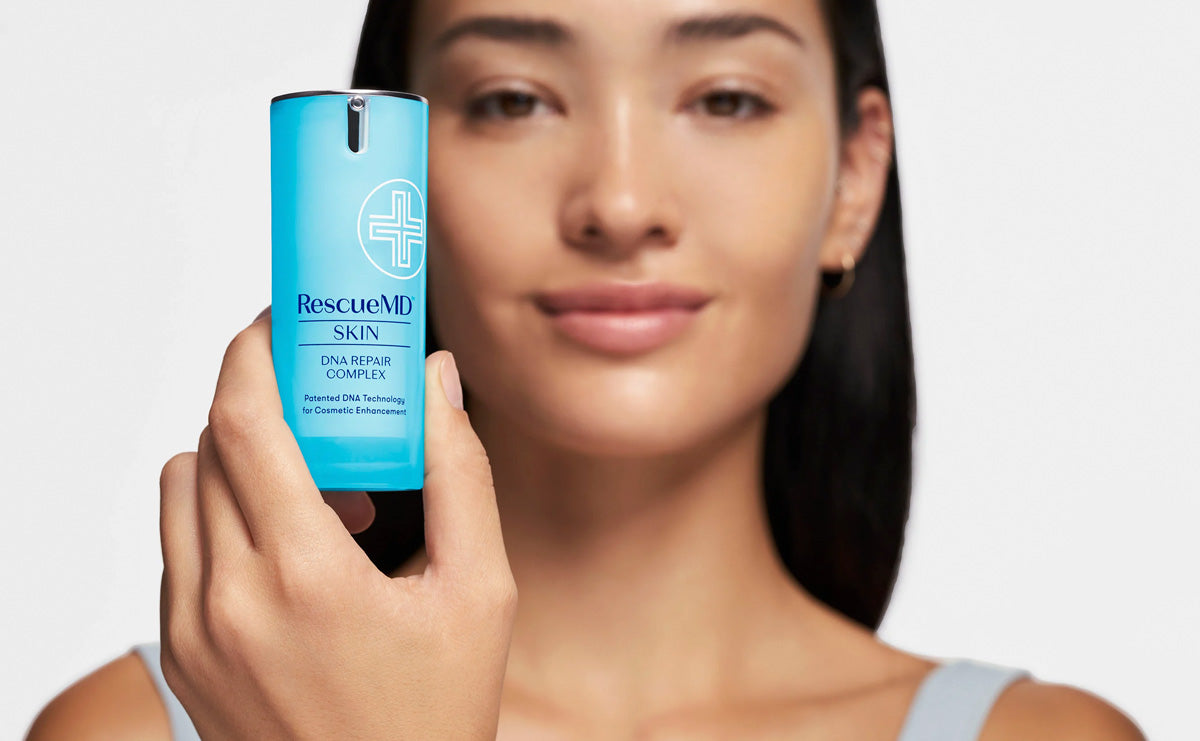 RescueMD > RescueMD Blog
Our Top 2023 Skincare Resolutions For Your Glowiest Skin Yet
Are you making any New Year's resolutions this year? Learn some of our non-negotiable best practices to start in 2023 for your glowiest skin yet.
#1 Always Wear SPF, No Matter The Weather Or Season
What's the number #1 skincare product you'll always hear us talking about? SPF! SPF is crucial to use daily, no matter the weather or season. Kimberly Taylor, Licensed Aesthetician and owner of Kimberly Taylor's Skin Studio in Fort Walton, FL, weighs in:
"No matter what season it is, sunny days or cloudy days sunscreen is a must. Including sunscreen in your daily regimen is very important for your skin's optimal health. Exposing your skin to sunlight unprotected poses the risk of skin cancers, which can be a serious health issue, but can also cause damage to the skin that can reduce elasticity, and create hyperpigmentation.
Also bear in mind, allowing excessive sun exposure without applying sunscreen will allow for damage to your skin at a cellular level which leads to signs of premature aging.
What should you use? I suggest the use of a broad spectrum SPF 30 or higher, this will protect your skin from both UVA and UVB rays. This is also recommended by the American Dermatology Association. Sunscreens labeled Broad Spectrum are better because of the amazing protection that it gives your skin against the UVA and UVB rays.
No matter your journey outside, whether a trip to the grocery store, fun in the sun at the beach or time spent working in your beautiful yard, apply your sunscreen. Apply it no matter your reason for being outside, no matter the season, no matter the weather conditions."
#2 Pay A Visit To Your Esthetician Or Dermatologist For In-Office Treatments
Are you hoping to make changes in your skin this year? Or, maybe you're just looking to optimize your current routine or focus on preventative treatments. Instead of looking to influencers or TikTok stars for their DIY at-home skincare tips, why not ask a trusted skincare professional for their advice? Make an appointment with your trusted esthetician or dermatologist to discuss your skin goals and how to get you there. They will set you up with a treatment plan for a skincare regimen and in-office procedures tailored to your unique skin and needs. 
Not sure where to find a skin expert? Asking your friends and family for references is a great place to start. Using online tools like ZocDoc or the American Academy of Dermatology Association search tool can also be helpful.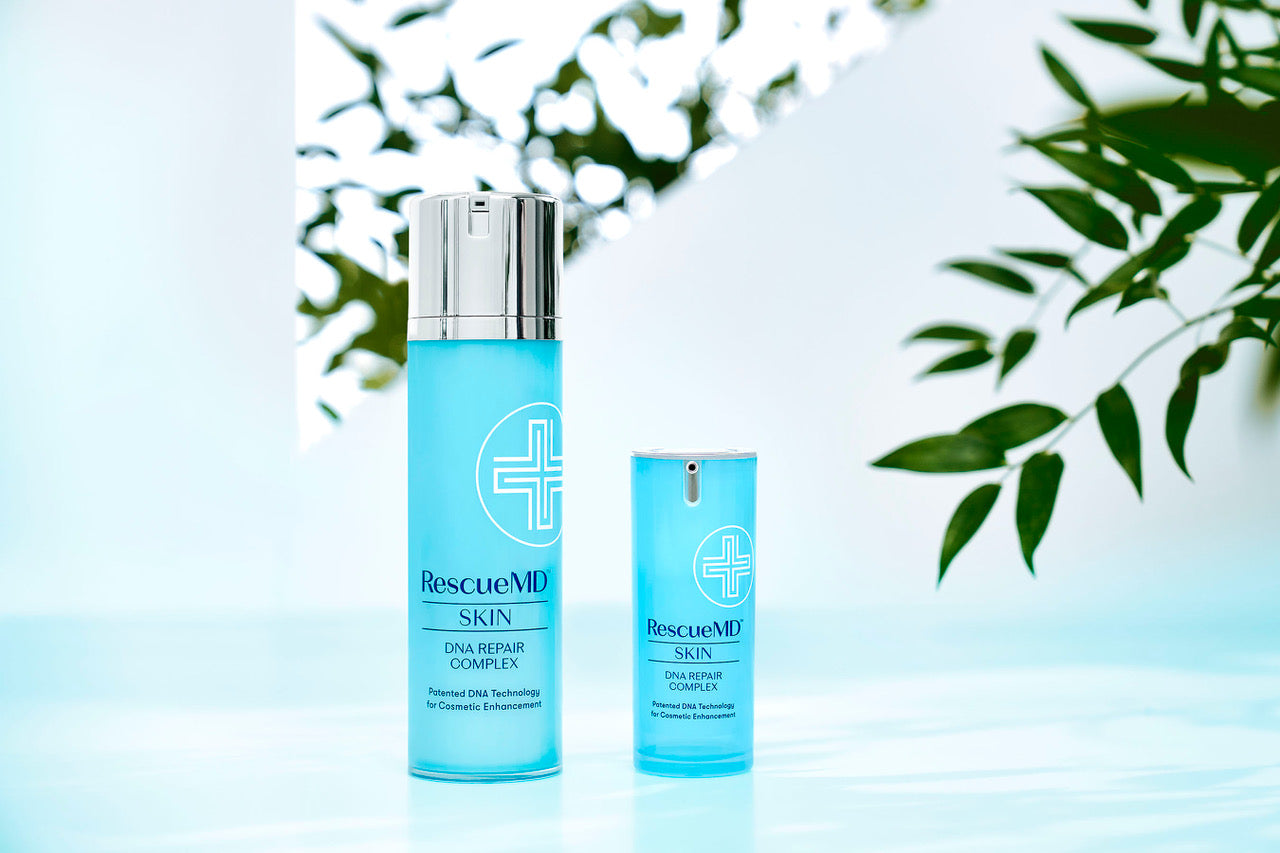 #3 Be Consistent With Your Skincare Routine
Be consistent with your skincare if you want to continue improving your skin or maintaining your results.
Karen Clark
Licensed Esthetician
Consistency is key to everything in life whether that's related to work, working out, health, diet - and yes, even your skincare routine. Results won't show up overnight and products take time to work. Unfortunately, there is no miracle product that fades dark spots, sun damage, acne marks, and scars overnight. However, keeping up with your AM and PM skincare routine can help you achieve your skin goals over time. Put aside a few extra minutes every day and night to prioritize your skincare regimen. We love reframing it as a form of self-care versus a chore!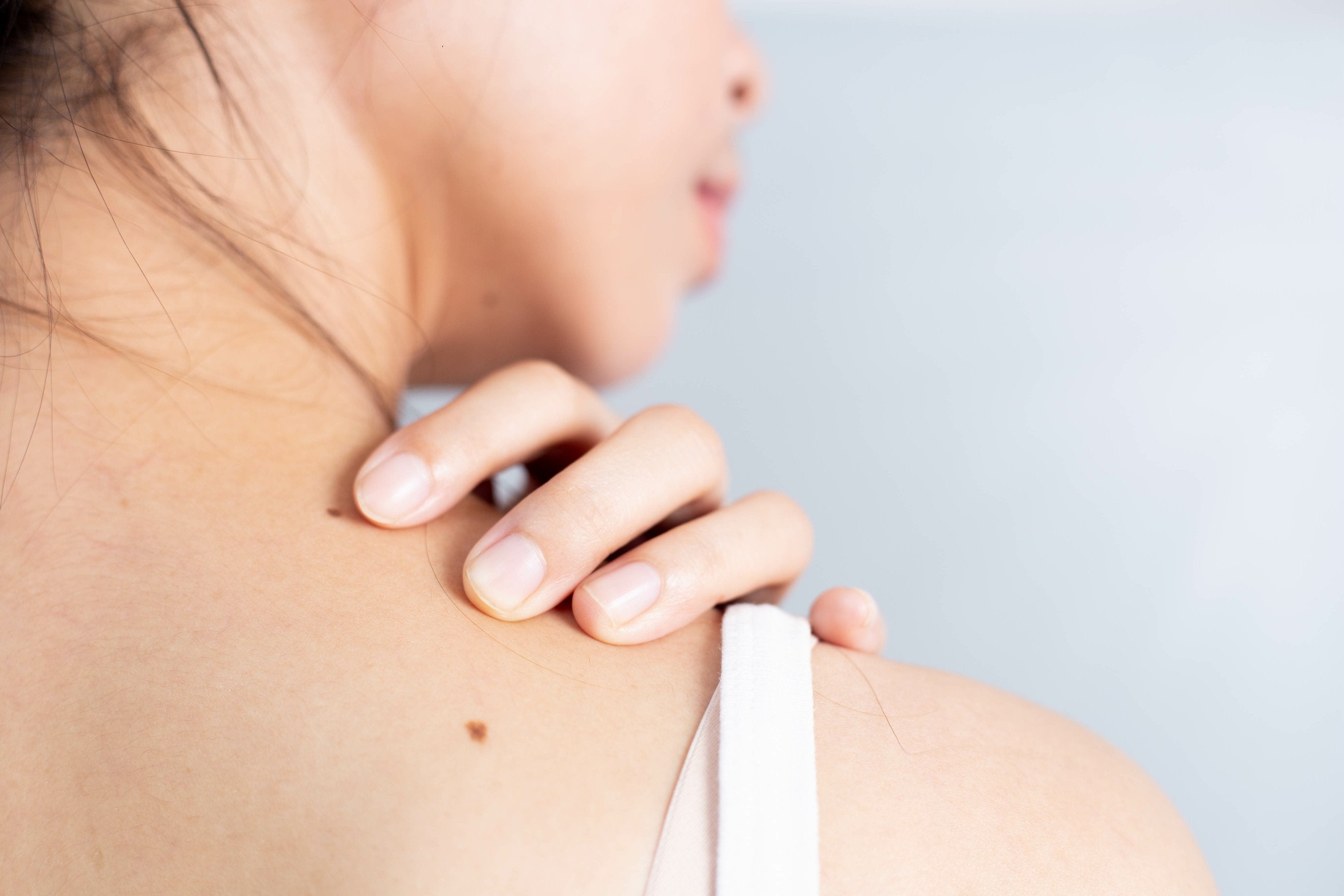 #4 Visit Your Dermatology Provider For Your Annual Skin Check
Have you booked your annual skin check yet? This is crucial for the early detection of abnormalities and potential skin cancers. Take this as a sign to make your annual appointment now and conduct regular self-skin checks on the regular! Jamie Kim, Dermatology Physician Assistant at Skin & Beauty Center in Burbank, CA, explains:
"As a Dermatology Physician Assistant, I strongly believe in the importance of daily sun protection, getting annual skin screenings, and doing regular self-skin exams. Skin cancer is the most common type of cancer affecting all races and genders, but the good news is that it's one of the most treatable.
Getting regular skin cancer screenings by a Dermatology provider is the best way to catch early warning signs of skin cancer and keep your skin healthy. If you notice a mole or spot that is changing on your skin, please get it checked by a Dermatology provider."
#5 Make Hydration A Priority
Hydration plays a key part in balanced and happy skin. No matter what skin type you have, it's important to keep your skin hydrated — a lack of hydration can actually trigger your sebaceous glands to produce more oil to compensate, leading to acne breakouts. Dehydrated skin can also impair your skin barrier function. 
If you have oily or blemish-prone skin, using a light hydrating serum like our multi-benefit DNA Repair Complex might provide enough hydration for you without needing to add another moisturizer on top. If you have normal or dry skin, you can also use RescueMD for added hydration and comfort, followed by a moisturizer. 
Keeping your skin hydrated will reduce inflammation and decrease buildup in the skin.
Karen Clark
Licensed Esthetician
While hydrating skincare products are a necessary step, it's also crucial to keep yourself hydrated from the inside out by drinking plenty of water for your overall health. Even though drinking water doesn't guarantee clear, radiant skin, your body and mind will certainly benefit from it. Aim to drink 8 ounces of water (1 cup) every hour to maintain optimal hydration levels and support the function and health of your organs. 
Don't love guzzling plain water? Add some natural flavoring like fresh-cut lemon, cucumber, crushed mint, basil, or fruit, to jazz up your H2O. 
#6 Always Wash Your Face Before Bed
Don't want to wake up with a breakout and dull skin? Make it a priority to always cleanse your face at night to remove the traces of the day, no matter how tired you are! If you are wearing sunscreen or makeup, be sure to double cleanse to thoroughly remove all of it. We love using an oil-based cleanser or micellar water as the first step in our double-cleansing routine, followed by our regular cleanser to remove excess sebum, dead skin cells, dirt, makeup, and SPF.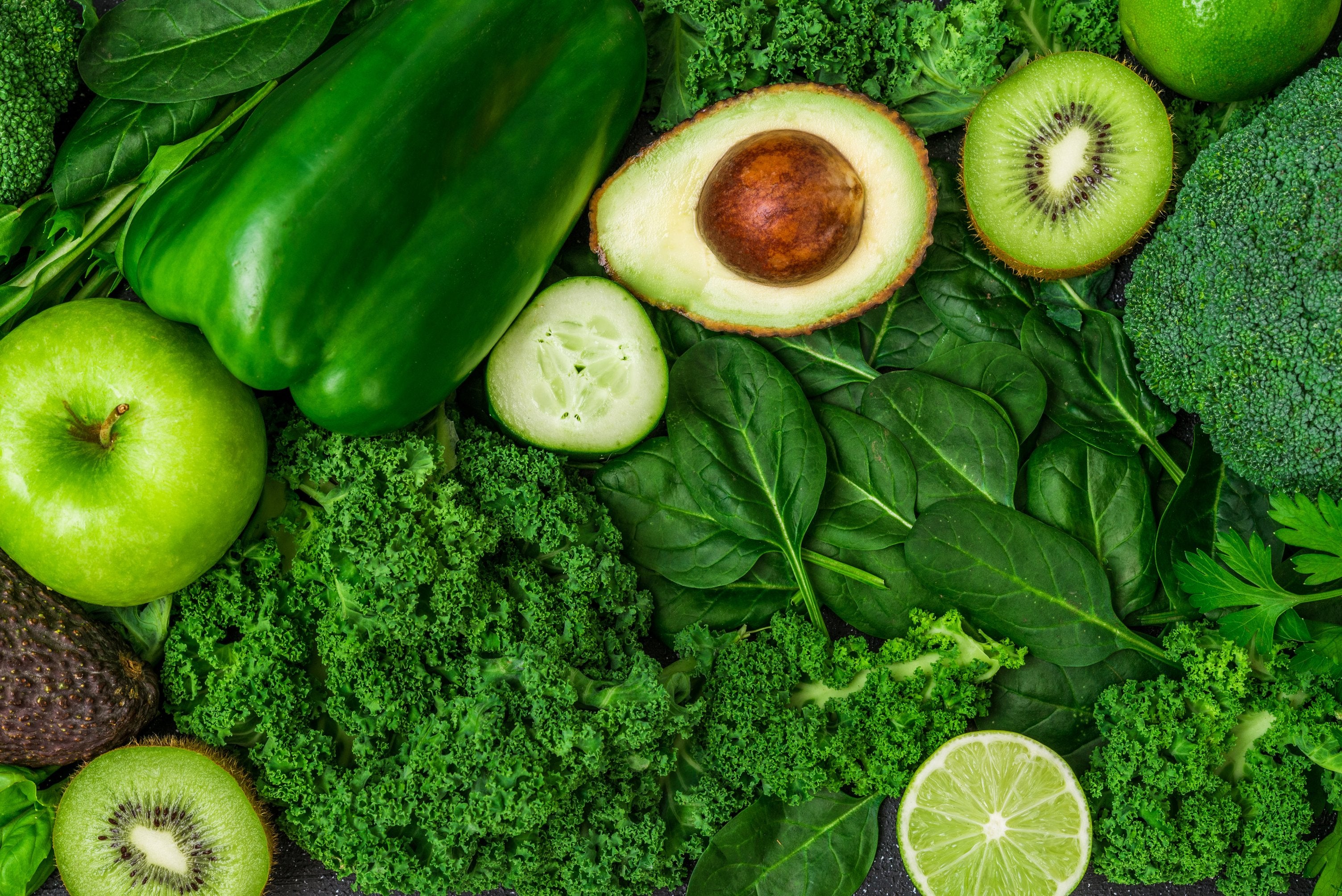 #7 Eat Nutrient-Rich Foods To Support Glowing Skin From The Inside Out
What you eat is a reflection of how you feel about yourself. If you want to start feeling better overall start with what you are putting in your mouth and watch your mind, body, and soul change.
Morgan Cameron
Licensed Esthetician
This year, skip the fast food and processed foods and snacks in favor of whole, nutrient-rich, anti-inflammatory foods. While fast food options may be convenient for on-the-go and busy lifestyles, they won't do you any favors in the long run. Processed food and sugary snacks with 'empty calories' can make you feel sluggish, disrupt your gut, contribute to acne breakouts, and leave you feeling less than 100%. Opt for nutrient-rich leafy greens, fruits, vegetables, and healthy fats (olive oil, omega 3s, etc.) to further support your mind and body health from the inside out. Your body and mind will thank you.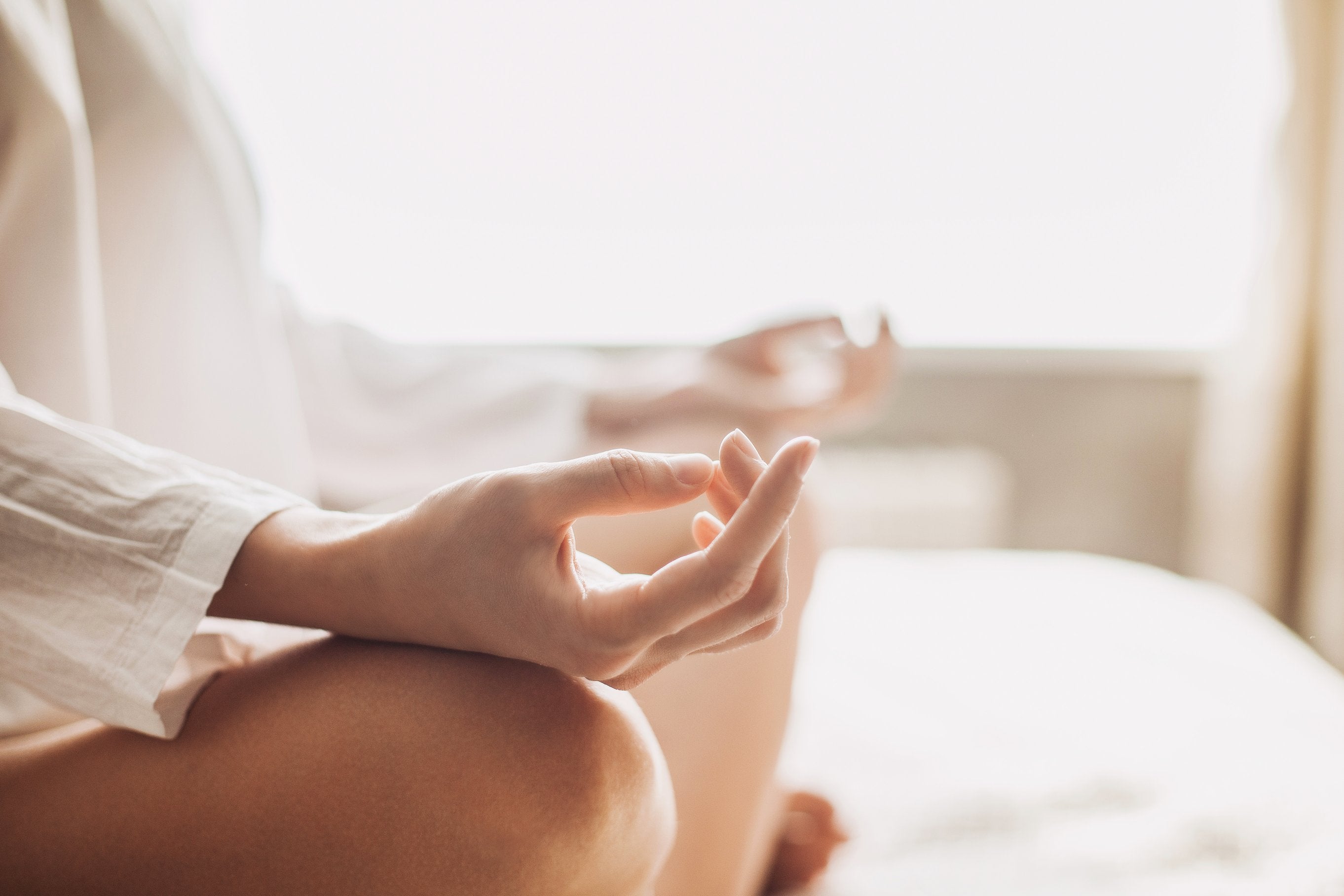 #8 Stress Less
We all know that stress is a normal and inevitable part of life. However, when you are living in a state of chronic stress, the elevated levels and constant activation of the hormone, cortisol, can contribute to long-term and short-term health issues, inflammation, and even acne breakouts. This year, make an effort to take time out of your busy schedule to prioritize yourself and your wellness. Start by powering down your screens, putting down your phone, and reconnecting with yourself for a few moments every day. Meditate, do yoga, go for a walk, take a hot bath, read a book, or have a quiet cup of tea. 
Get To Know Our Featured Skin Experts
Want to learn more about our featured professionals? Check out their websites and Instagram to book or learn more skin and healthy living tips!
Kimberly Taylor, Licensed Aesthetician, and owner of Kimberly Taylor's Skin Studio in Fort Walton, FL. Follow Kimberly on Instagram and check out her website to book an appointment or learn more. 
Keren Clark, Licensed Esthetician, and owner of Savvy Chic Beauty in Lady Lake, FL. Follow Keren on Instagram and check out her website to book an appointment or learn more. 
Jamie Kim, Dermatology Physician Assistant at Skin & Beauty Center in Burbank, CA. Follow Jamie on Instagram and check out Skin & Beauty Center's website to book an appointment or learn more. 
Morgan Cameron, Licensed Esthetician, and owner of Enlightened Beauty in Sacramento, CA. Follow Morgan on Instagram and check out her website to book an appointment with Morgan or learn more.