RescueMD > RescueMD Blog
A Licensed Esthetician's Tips For Planning Chemical Peel & Enzyme Exfoliation Treatments: Pre & Post-Procedure Care Are Equally Important As The Treatments
"It's important to note that pre and post care is still really important when doing any skin treatment but definitely when it comes to more aggressive treatments like chemical peels and enzyme exfoliations." — Morgan Cameron, Licensed Esthetician and Owner & Founder of Enlightened Beauty
How Do You Advise Your Clients To Plan For Their Treatments?
"I would love for my clients to come in for a consultation first because I need to see exactly where their skin is. I want to spend that 30 minutes during our initial consultation asking them all the questions: what have you been using, what treatments if any have you done before, what is your home care, have you been under the care of a dermatologist and what does that look like? Having all of that information I know exactly what home care they need to be on in order for me to actually start doing specific treatments and also helps me develop their treatment plan and devise a home care regimen for daily use and in-between treatments." 
If you're working with skin that is in a healthy state and prepped properly pre-treatment, you are much more likely to have a faster recovery and better outcome.
Morgan Cameron
Licensed Esthetician and Owner & Founder of Enlightened Beauty
"I require all of my clients to be on a strict home care regimen for at least two weeks before any treatment at Enlightened Beauty, especially if you need deep treatments. This requirement is for my client to make sure their skin is prepped and ready and we're not going to have any issues in the treatment room with hyperpigmentation or all the other adverse side effects that could potentially happen when you do a chemical peel." 
What Are Your Top Tips For Post-Procedure Care?
"Following post-procedure guidelines is non-negotiable. When my clients come in and get treatment with me, we make sure that they have everything they need for their post-care regimen. Having the right cleanser, the right moisturizer, the right sunscreen, and of course, RescueMD DNA Repair Complex which is really going to help regenerate, heal, and keep the skin balanced while your skin is peeling and in a vulnerable state. DNA Repair Complex is something that I've been adding for a lot of my aggressive post-treatment home care regimens and people love it (even my husband loves it).
Your post-treatment care doesn't need to be really extensive and daunting. We'll dial back all of the harsh and active ingredients in your regimen meaning nothing aggressive like AHAs, BHAs, or retinol that you are using regularly for your skin. Your post-care regimen is really concentrated on healing and supporting the skin during its recovery. 
As an esthetician, we know that if you don't take care of your skin post-procedure, your results may be compromised and the condition you intended to treat may worsen."
I've seen it time and time again—a client picking at peeling skin before it was ready or a client going outside without sunscreen and sun protection—a big no no! I've been in this industry for so long where I've had people saying to me, "I don't know what happened!" Well, I can tell you exactly what happened because I know what the skin does when you don't follow your post-procedure guidelines.
Morgan Cameron
Licensed Esthetician and Owner & Founder of Enlightened Beauty
"At the end of the day, it's your skin but as estheticians and professionals in this industry, we want to educate you so that you get the skin of your dreams.
Always listen to your treatment provider for your specific pre and post-care guides for your specific treatment. It's not always a one-size-fits-all approach in aesthetic treatments and not all treatments are created equally. At Enlightened Beauty, every treatment we do is different and tailored to what your exact needs and goals are." 
Your skin changes as you change—diet, seasonal changes, lifestyle, and skincare regimen all affect your skin and may guide the treatment plan we prescribe and home care plan we assign.
Morgan Cameron
Licensed Esthetician and Owner & Founder of Enlightened Beauty
How Does RescueMD Help With Post-Procedure Care?
"I have been recommending RescueMD DNA Repair Complex post-procedure for the initial recovery phase, in-between treatments and in their daily regimen afterwards. 
Sometimes after specific treatments, we'll use it in the treatment room immediately post procedure but mostly it's really about home care. My clients use DNA Repair Complex post-procedure at both morning and night. In my practice, it's taken the place of a recovery balm when paired with a gentle moisturizer. 
DNA Repair Complex is formulated with lapachol, a patent-pending ingredient, which is an anti-inflammatory and antimicrobial compound that helps slows down the reparative process at the DNA level making the skin heal more efficiently and with less errors so you have less redness, hyperpigmentation, and scarring. 
In addition to their hero ingredient, lapachol, the formula contains antioxidants that protect against free radical damage, moisturizers to help protect the skin's barrier, and collaxyl peptides which help to stimulate collagen and elastin in the skin. All the ingredients come together to provide a healthy environment for skin to function at its best and look its best."
I treat a lot of clients that do have more reactive and acne-prone skin types and I haven't had any issues with RescueMD. I feel so confident in recommending RescueMD post-procedure to all of my clients.
Morgan Cameron
Licensed Esthetician and Owner & Founder of Enlightened Beauty
"After my client has fully healed post-procedure, I'll have them continue to use DNA Repair Complex at night before they use their moisturizer so they can support the DNA repair processes. This step is especially important if my client is someone that is going to need 6+ treatments—having DNA Repair Complex in your regimen will continue to keep the skin strong and healthy. The formulation is beautiful and has so many benefits when used in my client's daily skincare regimens in-between treatments and can be used for more targeted skin concerns like PIE/PIH or dark spots and hyperpigmentation." 
Want to see more from Morgan and Enlightened Beauty? Watch our Instagram Live with Morgan and Ami Mallon, our VP of Brand Development and Medical Education at RescueMD here and comment on the post if you have questions!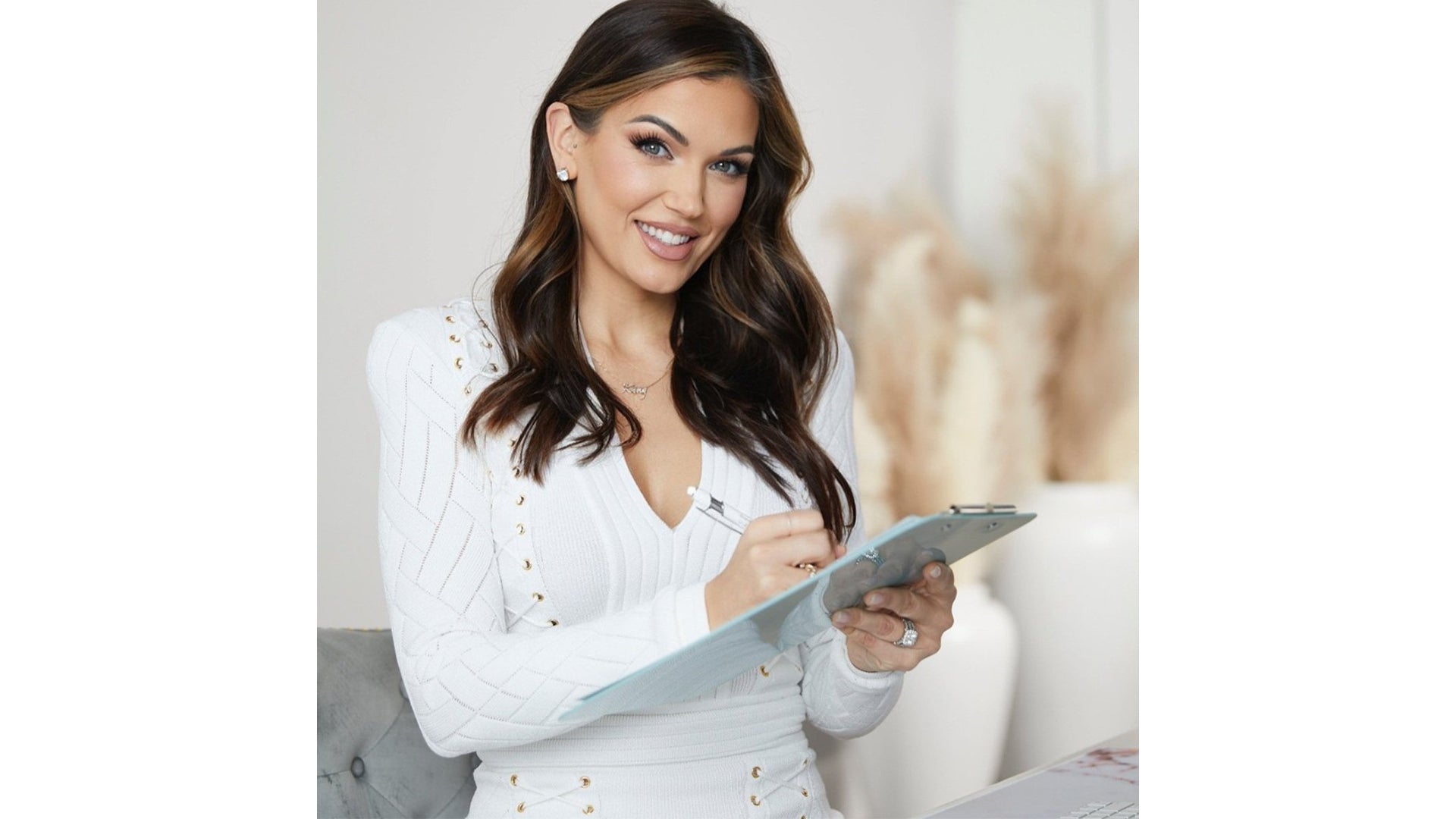 About Morgan Cameron, Licensed Esthetician and Founder & Owner of Enlightened Beauty 
Morgan Cameron is the founder behind Enlightened Beauty in Sacramento, CA. Morgan's dream has always been to share her passion for helping people feel beautiful in their own skin. Morgan created Enlightened Beauty in early 2014 after my passion for makeup led me to become a licensed esthetician. 
Morgan has been in the beauty industry for over 17 years working for brands and companies such as Nordstrom, Bare Essentials, Too Faced Cosmetics, YSL, and Armani. Since becoming a licensed esthetician, Morgan has worked at several high-end spas and beauty/wax bars in Sacramento before moving to Huntington Beach and working in a waxing boutique.
After deciding to move back to Sacramento, Morgan knew it was time to use all her acquired expertise to launch Enlightened Beauty. Morgan's focus is not only on helping people feel beautiful in their own skin, but also to offer high-quality skin and beauty products that are always cruelty-free and frequently vegan.
Morgan and her team of skin + body experts at Enlightened Beauty treat the skin as a whole system and talk not only about what's being used topically but also about what you are putting into your body that could be contributing to the underlying problem. Morgan is also a certified holistic health and wellness coach through Integrative Nutrition and feels there is a direct correlation between mind, body, and soul.
Stay up to date with Morgan and the Enlightened Beauty team on Instagram and check out her website to book a treatment or a virtual skincare consultation online! You can also purchase RescueMD DNA Repair Complex and Restorative Lip Treatment in person at Enlightened Beauty or on her online store.