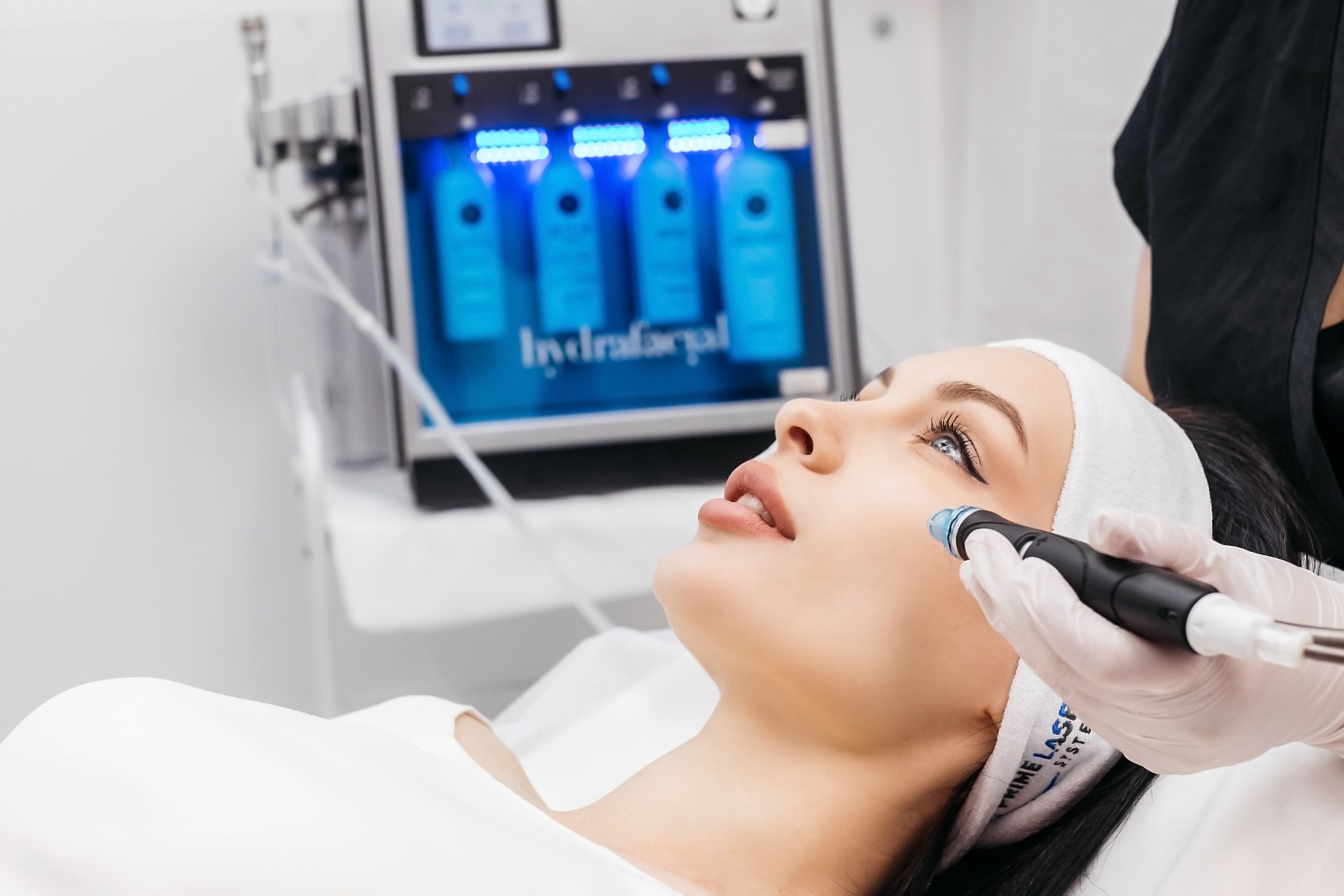 RescueMD > RescueMD Blog
The In-Office Procedures At The Top Of Our List This Summer
Tags:
Just because summer is officially here, it doesn't mean that *ALL* of your favorite in-office procedures need to be put on hold until fall and winter. With diligent sun care and proper adherence to your pre and post-procedure guidelines, some of our favorite in-office procedures are safe and even recommended by skin professionals for the warmer months. 
In this month's feature, learn about a few of our favorite dermatologist and esthetician approved procedures that are safe for warmer seasons and will help to revive your skin and give it a covetable summer glow. 
Radiofrequency (RF) + Microneedling 
Radiofrequency (RF) + microneedling treatments are a hot topic in the aesthetic world as of late! Hailed as the holy-grail procedure of a slew of celebrities including the Kardashians (Kim Kardashian thinks InMode's Morpheus8 is her 'fave new laser'), RF + microneedling is a minimal downtime treatment that combines the benefits of microneedling with radiofrequency energy. It's no wonder this treatment is steadily rising in popularity. Board Certified Dermatologist and Clinical Assistant Professor at Cornell Weill Medicine, Dr. Marisa Garshick, explains:
"Radiofrequency Microneedling combines microneedling with radiofrequency to create micro injuries in the skin and deliver heat energy to help stimulate collagen and help tighten the skin. It can be performed in those of all skin tones, including those with darker skin. It can be performed to improve the appearance of fine lines, wrinkles, pores, acne scars and other textural changes. In general, the procedure itself is performed after numbing and is associated with minimal downtime as it may lead to redness and swelling, most pronounced within the first 4-6 hours after the treatment."
While it is often recommended to avoid topical application of any products within the first 24 hours after RF+microneedling treatment, the RescueMD DNA Repair Complex can be used to help calm the skin and reduce irritation and redness.
Dr. Marisa Garshick
Board Certified Dermatologist & Clinical Assistant Professor at Cornell
Check out Sarah from Team RescueMD's Morpheus8 treatment with Dr. Garshick on Instagram!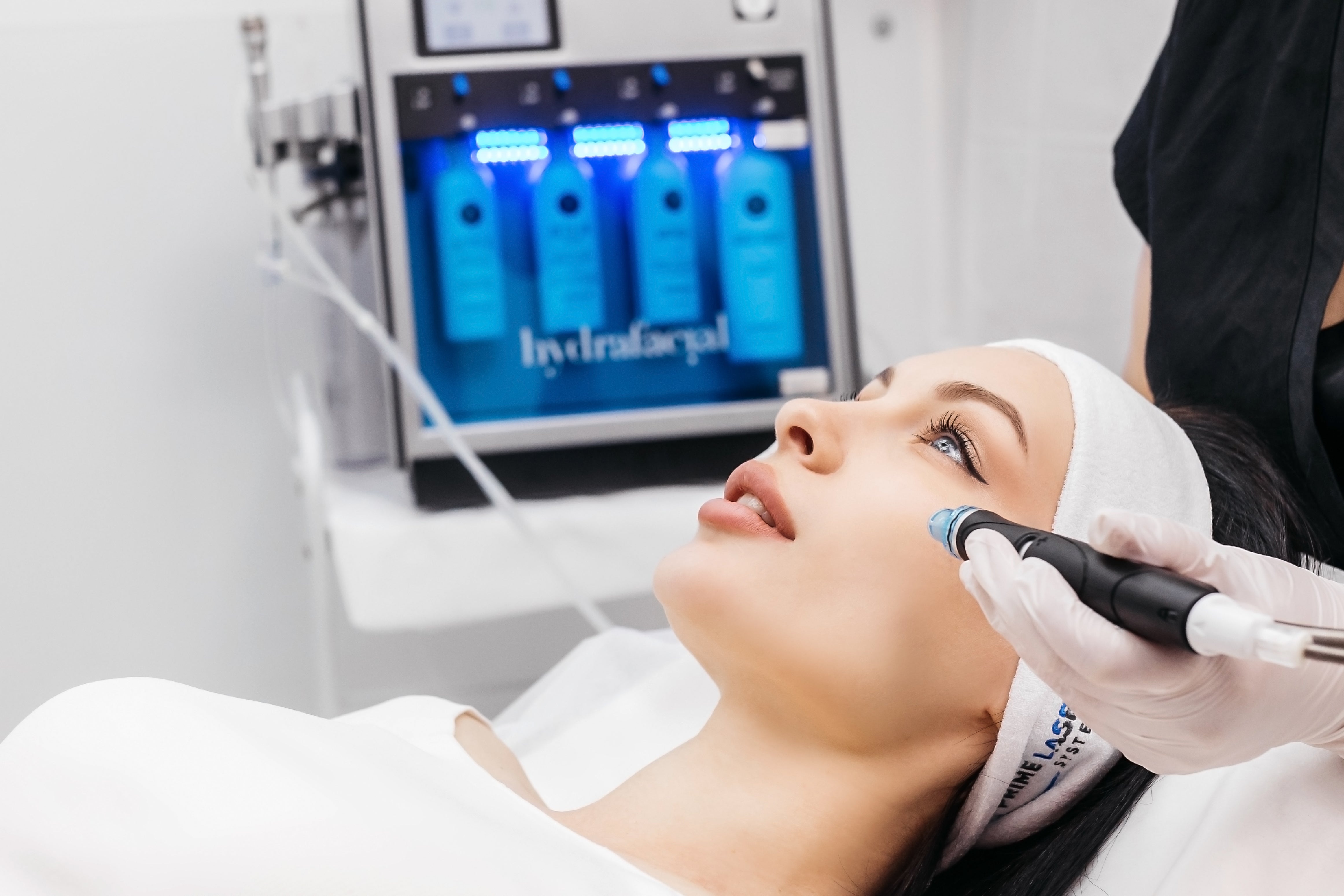 HydraFacial
The HydraFacial is a popular multi-step facial treatment that aims to rejuvenate and improve the appearance of the skin concerns. Hydrafacial consists of a specialized machine and tips to cleanse, exfoliate, extract impurities, and hydrate the skin all-in-one. 
The HydraFacial is my facial in a box! It will give you the immediate glow from the advanced hydrating ingredients being infused into the skin. My go-to summer treatment is a HydraFacial because you will receive an infused peel that requires no downtime, along with the benefits of antioxidants + peptides.
Keren Clark
Licensed Esthetician & Owner of Savvy Chic Beauty 
The benefits of a HydraFacial include improved skin texture and tone, a reduction in fine lines and wrinkles, and decongestion of clogged pores amongst others (a common summer skin concern). A HydraFacial treatment is generally well-tolerated for all skin types and does not typically require downtime, allowing individuals to resume their daily activities immediately after the procedure. A HydraFacial provides instant gratification with immediate and visible results, leaving the skin hydrated, plump, and glowing.
Dr. Garshick elaborates: "Other treatments like HydraFacials can be used in the summer as it contains a patented Vortex fusion technology that is FDA-approved and works to both vacuum out dirt, debris and impurities as well as pushing serums into the skin. It helps clean out the pores and draw impurities out while also helping to deliver key ingredients to the skin to hydrate, nourish, and restore the skin without downtime."
Microneedling
There's a reason why microneedling is one of our favorite treatments year round. Microneedling, also known as collagen induction therapy, is a minimal downtime procedure that involves the use of small needles to create controlled micro-injuries in the skin. The depth of the needles can be adjusted based on the specific skin concerns being addressed. This treatment stimulates the skin's natural healing process, leading to the production of new collagen and elastin fibers within the skin. 
Microneedling, or collagen induction therapy, is by far my favorite procedure to help those who are dealing with troublesome scars, dark spots, and discoloration caused by acne. Microneedling also does a tremendous job of lightning and reversing hyperpigmentation and sun damage.
Rosie Petrillo
Licensed Esthetician & Owner of Âme Skin Studio
These small but mighty devices address a plethora of skin concerns such as wrinkles and fine lines, hyperpigmentation and UV damage, scarring, stretch marks, and tone and textural concerns. 
Each treatment plan is individually tailored to each client, so depending on the condition of the skin, it may take more or fewer microneedling sessions for best results. I generally recommend at least 3 microneedling sessions, spaced about 4-5 weeks apart. The results are long-lasting, healthy skin.
Rosie Petrillo
Licensed Esthetician & Owner of Âme Skin Studio
With microneedling, it's best to leave it to the professionals and avoid attempting at-home treatments. Rosie Petrillo, licensed esthetician and owner of Âme Skin Studio, explains: "Please stay away from those Tiktok trends and remedies that can cause more harm to your skin than good. At home microneedling is a no-no! The wrong technique can easily cause micro-tears in the skin, leading to scarring and hyperpigmentation. Leave it to the professionals."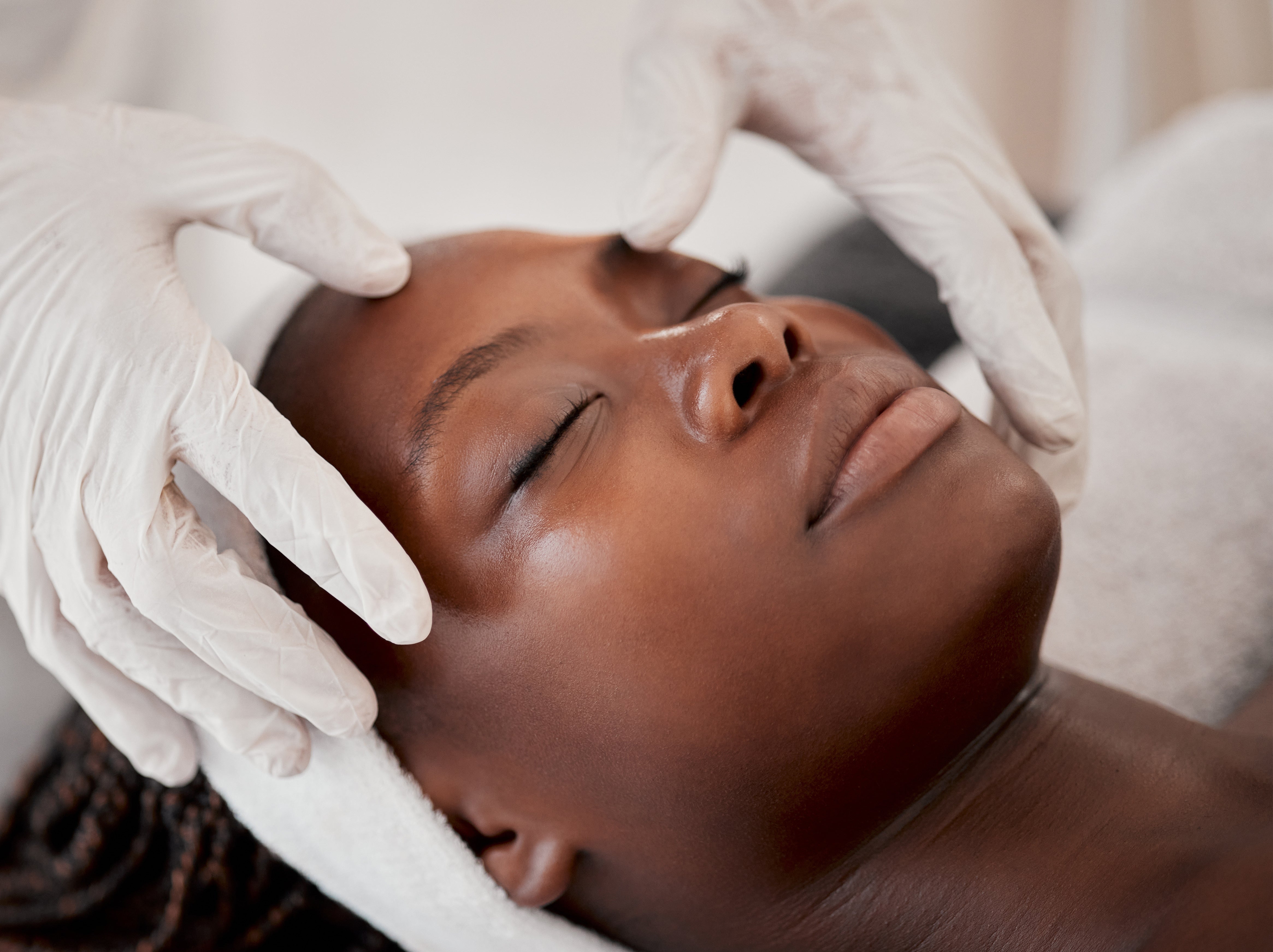 Customized Facial
Don't underestimate the power of a custom facial, which is a great choice year round for skin maintenance, especially in the summer as skin concerns from the change in weather often arise. After analyzing your skin, an experienced esthetician will create a customized treatment plan for you suited perfectly to your skin type and skin concerns to ensure optimal results. Depending on what your esthetician offers, you can also opt to add on treatments during your facial like microdermabrasion, dermaplaning, and other popular and summer-safe add ons. 
Your esthetician will also be able to offer recommendations on your daily skincare routine, including the best cleansers, moisturizers, and serums to use for your skin type during the warmer months. With their expertise, they'll prep you with the right tools and knowledge to maintain healthy skin in-between your treatments and beyond. 
Use DNA Repair Complex Post-Procedure & In-Between Treatments
You've invested your time, money, and energy into healthier skin. Protect your skinvestment by following the proper protocols before and after your treatment including sun protection and avoidance (recommended year round), and incorporating the right products into your post-procedure skincare regimen. Dr. Garshick explains the benefits of using RescueMD DNA Repair Complex in your skincare routine leading up to and following your procedure and in your daily skincare regimen: 
"Prior to any procedure, prepping the skin is key to minimize potential irritation and maximize effects. Using the RescueMD DNA Repair Complex can be a great way to prep the skin and help the skin recover post-procedure to reduce irritation and calm redness." 
This serum is gentle and won't clog the pores making it a great addition to any skincare routine in the summer months. It has multiple benefits and helps to balance the skin, provides essential hydration, incorporates antioxidants to fight free radicals, and peptides to stimulate collagen production.
Dr. Marisa Garshick
Board Certified Dermatologist & Clinical Assistant Professor at Cornell
"It can be especially good in the summer months to soothe the skin after sunburns, while gently resurfacing the skin to fade signs of UV damage and hyperpigmentation. It is best to apply 1-2 pumps of RescueMD to your face, neck and décolletage and let dry thoroughly before applying your SPF."
DNA Repair Complex contains lapachol to help reduce irritation and redness, moisturizers like glycerin & dimethicone, which draw moisture in and seals moisture within the skin, and allantoin to soothe the skin.
Dr. Marisa Garshick
Board Certified Dermatologist & Clinical Assistant Professor at Cornell
Dermatology Nurse Practitioner and owner of the Skincare Studio Medical Spa, Terri Grier, explains why she prefers RescueMD for all aesthetic procedures and injectables she offers at her practice:
"Owning a medical spa, the thing that I love the most about having RescueMD on my shelf is that I know that it's my go-to treatment for post procedure whether it's laser hair removal, microdermabrasion, hydrodermabrasion, any chemical peel, facial, you name it. This is really my go-to so I not only have it on my shelf, but it's always in my back bar."
I absolutely love RescueMD because I know that it gives me the exact results that I want for my client post-procedure. I know that it's going to start to calm down the skin and start to repair the skin the way I want it to.
Terri Grier
Dermatology Nurse Practitioner & Owner of The Skincare Studio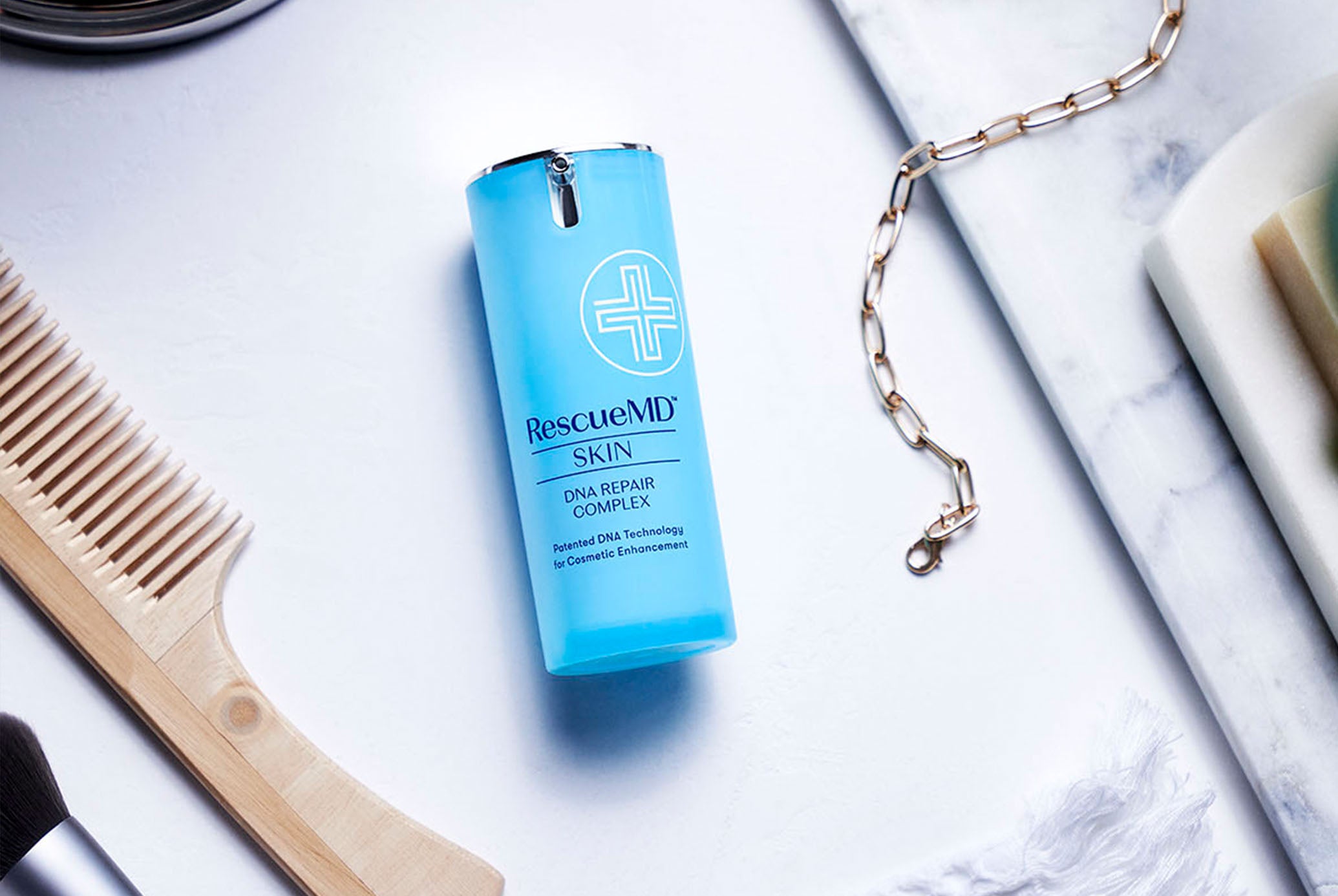 Meet Our Team Of Experts